First Time Home Buyer Seminars
Our first-time buyer webinars are FREE without any obligation or sales pitches. Topics include mortgage pre-approvals, purchase negotiations, contracts, listing data, property taxes, homeowner associations and the roles of attorneys, home inspectors and more.
Our full real estate services are available during this period of social distancing! We care about our Chicagoland clients and neighbors. We are using technology and best preventative practices to help everyone continue to do business.
Free – No obligation – no sales pressure!
Learn the 7 Steps to a Successful Home Sale! Each home selling seminar is presented by an experienced broker with your best interests in mind.
Since 2004, StartingPoint Realty has been focused on one thing: the first-time homebuyer. It's unusual for a real estate agency to be dedicated to this market. We don't make as much money per transaction as other agencies, we hold a lot of hands, we deal with client uncertainty. Are we crazy? Maybe, but that's o.k.
StartingPoint Realty has been presented with the Torch Award for Ethics by the Better Business Bureau (BBB) of Chicago and Northern Illinois. StartingPoint Realty was just one of nine businesses in the Chicago area to receive the Torch Award in 2021. The Torch Award is given to companies that display an outstanding level of ethics and integrity in all of their business dealings, exemplifying marketplace trust and excellence.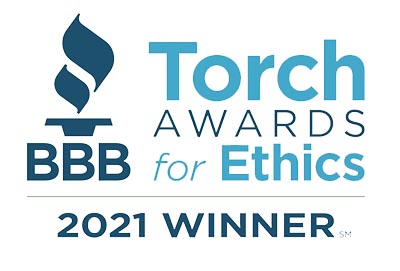 Use the right and left arrows to navigate through just some of our raving fans through Yelp.
Home Buyer Seminars Taught
Agents Covering Chicagoland
Our Ethos
We are an educational real estate company, passionate about informing the public. We empower people to become homeowners, thereby improving their security and strengthening our communities.
We conduct business with the highest levels of integrity. We are honest with our clients, each other, ourselves, and industry partners, placing ethics before profits.
We are transparent with each other. If the company can be better, tell us. If there's something we need to know, tell us. Don't wait, we really want to know. DARE TO BE TRANSPARENT.
We are committed to the communities we serve, and find ways to give back.
We are patient and compassionate with our clients. We provide real estate guidance without any pressure.
We are professional, reliable and dependable. We respond promptly to questions, arrive timely at appointments, and follow through on our promises. We listen to our clients, not on our cell phones while showing homes.
We are accountable. We hold each other, and ourselves, accountable. We do what we say we're going to do.
We are a firm that learns. From the owners to the brand new agents, assume nothing. Instead, gain knowledge. Just because we tried something 2 years ago and it didn't work, doesn't mean it won't work if we try it again. We must evolve.
We are proactive. We are NOT a real estate company that relies on the MLS. Think outside the box, investigate with conviction.
We are purposeful. We take action with intention, focusing our efforts on productive work to accomplish our goals.
We are enthusiastic about what we do, and display a positive attitude to our clients, partners and peers. We seek solutions with tenacious optimism.
Let's have FUN! Real Estate is up and down, emotions can run high, both in frustration and excitement. Let's high five each other, pick each other up, most importantly, let's have FUN everyday!
Help the public, give top level service to your clients, help each other, be an active citizen of the company, take care of yourself, take your Mom out to breakfast every once in a while, be the best you that you can be. Your positive vibration will be felt by everyone surrounding you.
Our clients don't want an appointment setter and door opener. Someone texting others when showing a house. They want to be educated, they want an advocate throughout the process. They want the experience to be exciting, efficient, and focused on them. Our culture is built around listening, being proactive, and ensuring our clients possess a framework as to how this works, before they even walk into their first showing.