Joe Burke
SVP of Mortgage Lending at Proper Rate
800 W Larchmont Ave, Suite 301
Chicago, IL 60613
Cell: 773-742-6707
Office: 773-435-0637
Email: Joe@properrate.com
NMLS ID: 251383
I have been a mortgage loan originator since 2002. I have been on both sides of the fence as a broker and as a mortgage banker. My specialty is guiding first time buyers through the mortgage process by listening to and assessing their needs and teaching them about the process from start to finish.
I currently live in the Irving/Independence Park neighborhood of Chicago. I own a hundred year old home that takes up most of my time when I am not playing with my daughter or spending time with my wife and family. I am a master on the barbecue and a below average guitar player, but that doesn't stop me from torturing my neighbors with my playing. When we aren't at home, you can generally find us hiking in one of our local Forest Preserves or in Door County where we enjoy vacationing. I love Real Estate and working to help people find their first home, big or small.
"What sets me apart from the competition is simple. My desire is not to sell a potential client a mortgage, but rather to inform and educate, so that the client can make a sound financial decision. Anyone can quote interest rates. It takes someone that is willing to listen and consult with a client to determine options that meet their specific situation. It is my mission to spend the time necessary to qualify my client's mortgage needs and present options that meet their long term financial goals."

Kevin P. Koykar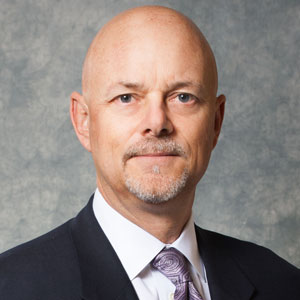 Senior Loan Officer, Draper and Kramer Mortgage Corp.
1375 E Woodfield Rd. Suite 140
Schaumburg, IL 60173
Cell: 224-639-5100
Phone: 630-376-0631
Fax: 630-261-3831
Email: Kevin.Koykar@DKMortgage.com
"I can remember buying my first home and it was a horrific and confusing experience. We didn't know anything about the process, what to expect, nor was anyone willing to help. I vowed I would never allow that to ever happen to any one of my clients and would go out of my way to make sure they know what to expect every step of the way! 33 years later, I believe this more than ever and remain committed to making the home-buying experience as satisfying as possible."
About Kevin:
Kevin has been a mortgage professional since 1984 and is also a practicing Certified Financial Planner™ since 2008. He graduated from DePaul University in 1984 with a BS in Finance. He lives in the Northwest Suburbs and volunteers his time with the local Lions Club and the Alzheimer's Association. When not working, he enjoys spending time with his family and playing a round of golf.

James Christopher Madejczyk 
MidWest Lending Corporation
1732 W Hubbard Ste 2a
Chicago, IL  60622
Illinois, Indiana, and Michigan Licensee
COMPANY NMLS: 204212
LOAN OFFICER NMLS: 413915
LO#: 031.0031235
Cell: 847-372-9296
Fax: 312-929-4654
Email: JMadejczyk@Midwest-Lending.com
Website: https://www.midwest-lending.com/JamesMadejczyk.html
"My approach has always been to find solutions in the best interest of the client.  One of my absolute favorite things to do is work with first time home buyers.  No matter who you work with as a lender, find someone who welcomes questions about the process. This is a very exciting time and with the right team home buying should be great."
Mike Doetsch 
Inspect, Inc.
Professional Home Inspections and Consultin
Phone: 847-381-7210
Email: InspectIllinois@gmail.com
Hello, my name is Mike Doetsch. I am the owner of Inspect, Inc, a home inspection company out of Barrington, IL. I was born and raised in Mt. Prospect, graduated from Fremd high school in Palatine, and I have remained in the northwest suburbs, so I am very familiar with Chicago and the surrounding areas. I began doing home inspections in the late '90s, and in 2001 I joined Inspect, Inc. which has been operating since 1983. I liked Inspect's standards so much that when the opportunity arose, I purchased the company. I am a fully insured, state-licensed home inspector and a member of the American Society of Home Inspectors (ASHI), the largest professional organization for home inspectors. My focus is on educating buyers about how to operate and maintain their homes, and that's why I really enjoy working with first-time home buyers. I feel that it's not enough just to inspect a house; I want to leave my clients with the ability to care for their home, their biggest investment. When I'm not working, my wife Cindy and I enjoy taking our beagle, Maggie, out into the local forest preserves and boating down the Fox River. I also like to spend time on my own home, working in the yard and on projects around the house. I hope that in some way, I help my clients ease into their new homes, and that they enjoy their own homes as much as I enjoy mine.

Inspectrum 
Phone: 773-929-9889
Ward, Julio and their team bring to the profession decades of experience in real estate, construction, rehabilitation, brokerage, management, problem analysis, evaluation and inspection. Ward holds a BA in architecture/Cornell and an MBA in real estate from Wharton and has been trouble-shooting real estate property problems for over 30 years. Julio Neira has a liberal arts degree, along with years of real estate analysis/construction experience and is able to communicate inspection information to Spanish speaking clients in their native language. All inspectors and the company are licensed by the State of Illinois and adhere to the Standards of Practice of the Illinois Home Inspector License Act.Client education is our goal and the primary reason for an inspection. While one benefit of an inspection is to identify specific deficiencies or concerns about the property, it is more important for the client to receive a complete, objective evaluation and overview of the entire property-both good and bad-to help them make an intelligent and informed buying decision. We are part of a team of real estate professionals including realtors, lenders, attorneys, and appraisers, all of whom work in the clients interest to make the home buying process more manageable. We are recognized by both clients and real estate professionals as "the inspectors of choice," telling us that our home inspections provide a level of confidence and knowledge critical to smart home buying.The company goal of educating property buyers/owners about their properties and to ease buyer's/owner's remorse has proven successful with more than 16,000 inspections completed.  

Bill Broderick
Advanced Home Inspections, Inc.
Email: AHI_Inc@yahoo.com
William (Bill) Broderick is an Illinois State Licensed Home Inspector #450.000327, as well as an ASHI Certified Inspector #204582, who has met the rigorous requirements to be a provider of The ASHI Experience, a professional home inspection company that combines the highest technical skills with superior customer service.  Reports are computerized with digital photos provided and delivered to the client the same day as the inspection.


Legacy
Phone: 847-217-5958
Legacy sends two inspectors to every appointment to ensure the most accurate home inspection results. They will complete mold inspections, as well as radon. Highly recommended.
Interior Designers 
DM Design Solutions, Inc.
Phone: 773-398-6393
Chris Aiello
Villa Park, IL
Phone: 630-833-1122
E-mail: Chris@CJAielloLaw.com

HAL STINESPRING & ASSOCIATES, P.C.
910 E. Oak Street
Lake in the Hills, IL 60156
Phone: 847-458-0555
Fax: 847-458-1105
E-mail: HalstineSpring@hotmail.com

Chuck Clark & Annie Hagerty
Clark & McArdle, P.S.
59 N. Virginia St.
Crystal Lake, IL 60014
Phone: 815-455-7990
Fax: 815-455-9643
E-mail Chuck: ClarkMcardle@sbcglobal.net
E-mail Annie: Ann@ClarkMcardle.com


Michael Mazek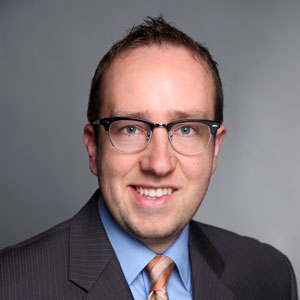 Attorney
Mazek Law Group LLC
3805 N. Lincoln Ave.
Chicago, IL  60513
Phone: 773-800-0141
Fax: 773-675-1384
Email: MazekLaw@gmail.com
Website: MazekLaw.com
Michael Mazek has had a passion for the legal profession since childhood, when he began managing rental properties for his Polish-immigrant parents as a teenager. This early entry into the Chicago landlord-tenant marketplace gave Mazek a unique perspective on the law. He saw that non-native English speakers and immigrants had a disadvantage in court. He also recognized that affordable housing is central to any municipality's success. His path into the legal profession was spurred by these inequalities.
So after attending Chicago public schools from kindergarten through high school, Mazek graduated from the University of Illinois at Chicago with a B.A. in English-Writing and a minor in Linguistics. During his time at UIC, Mazek was the recipient of the prestigious Edward Moskal Journalism Scholarship. He then earned his J.D. from The John Marshall Law School, where he was a member of the noted law review, The Journal of Computer and Information Law.
In addition, Mazek was a valuable contributor to The John Marshall Fair Housing Legal Clinic, representing clients in housing discrimination cases. His most significant contribution at the clinic was as co-counsel for successful appeal of Godinez v. Lackey-Sullivan. This landmark decision clarified whether Section 8 housing vouchers qualified as "sources of income" for purposes of the City of Chicago Fair Housing Ordinance.
In 2009, Mazek launched his private boutique firm, Mazek Law Group, to provide high quality legal representation at affordable rates. The practice is located in the North Center neighborhood of Chicago and handles cases in the suburbs, Chicago and collar counties. In 2015 and 2016, Mazek was awarded the Rising Star distinction by Super Lawyers. 
Mazek represents clients in the areas of real estate transactions (real estate closings, short sales, foreclosures and more), real estate litigation (adverse possession, lot line disputes, condo association conflict), estate planning (wills, trusts and other estate planning instruments), probate, criminal defense (federal criminal defense, state criminal defense, traffic, DUI and more) and bankruptcy (consumer, Chapter 7, Chapter 13).
Mazek has given presentations for real estate offices and attorneys. He is a regular contributor to The Norton Annual Survey of Bankruptcy Law. He lives in Edison Park (Chicago), Illinois.

Rafal G. Dobek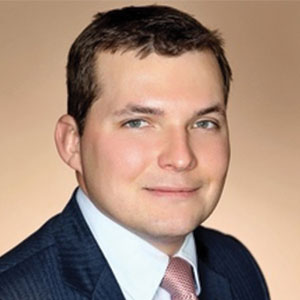 Attorney at Law, MSCC
312.855.1105 – Office
312.596.4985 – Direct
Email: rgdobek@wmlaw.com
Website: http://wmlaw.com/attorneys/rafal-g-dobek/
Rafal is a member of the Workers' Compensation Defense Practice in Wiedner & McAuliffe's Chicago office.
Rafal is a 2006 graduate from Marquette University with a Bachelor of Arts in International Affairs with a minor in Spanish. He earned his Juris Doctor and International Law Certificate from DePaul University College of Law in May 2010. While attending DePaul University, Rafal was a research assistant for the International Weapons Control Center, helping write a congressional report describing U.S. foreign policies on bioterrorism. In the summer of 2010, Rafal served as a legal extern to the Honorable Judge Richard Cudahy for U.S. Court of Appeals for the 7th Circuit.
Before joining Wiedner & McAuliffe, Rafal worked for the City of Chicago prosecuting cases in the Traffic Court Division. Rafal later became an Assistant Attorney General for the State of Illinois in the Workers' Compensation Bureau in the Chicago offices. Rafal joined Wiedner & McAuliffe as an associate in 2012.

Kashyap V. Trivedi, Esq.
Partner | Trivedi & Khan, P.C.
Phone: 224.353.6346
Fax: 224.353.6348
E-mail: kashyap@trivedikhan.com
Website: www.trivedikhan.com
300 North Martingale Road, Suite 725 Schaumburg, IL 60173
550 West Washington Blvd., Suite 201 Chicago, IL 60661
Kashyap V. Trivedi focuses on commercial and residential real estate transactions, contract/business law, business planning, estate planning and other transactional matters. Mr. Trivedi represents a plethora of clientele from first time home buyers to seasoned investors, entrepreneurs just starting their business to established business owners. Mr. Trivedi has experience negotiating and completing transactions in the following areas: Real Estate, Medical/Dental, Hotel/Motel, Gas Stations, Manufacturing, Retail, Retail Fast Food, IT/Telecom, Farming as well as other transactional matters. Mr. Trivedi resides in the Northwest suburbs of Chicago with his family. He has a B.S. in Political Science from Loyola University- Chicago, an M.B.A. from Dominican University, and a J.D. from the Thomas M. Cooley Law School. Mr. Trivedi is a member of the American Bar Association, Illinois State Bar Association, Chicago Bar Association, and ARAG Attorney Network. He serves on the Board of Directors of the Schaumburg Business Association and advises some not for profit organizations.
Bar Admissions:
State of Illinois
Education:
Thomas M. Cooley Law School
Dominican University – Brennan School of Business
Loyola University – Chicago
Bar Associations:
American Bar Association
Illinois State Bar Association
Chicago Bar Association
ARAG Attorney Network

Shijo Mullappallil, Esq.
Mullappallil Law Group
Phone:(847) 650-8241
Fax: (800) 650-6941
E-mail: smullapp23@gmail.com
4323 W. Irving Park Unit 1B
Chicago, IL 60641
Steven Henke 
Insurance and Financial Services, Farmers Insurance
Address: 2155 Stonington Avenue, Suite 102 Hoffman Estates, IL 60169
Phone: 847-592-5582
Fax: 847-592-5572
Email: shenke@farmersagent.com

Does the necessity for Homeowners Insurance and Mortgage Protection leave you scratching your head? Are there any other coverages you may need to fully protect and secure your family's assets? I'm happy to answer these questions and many more!
I strongly believe that as your personal life changes, your insurance needs change as well. Your knowledge is power. As a 15-year veteran in the insurance and financial services industry, it is my goal to educate home buyers to protect the assets which they have worked so hard to purchase. No family situation is the same. Through fact-finding and consultative work, I create individual insurance and financial services programs that are aligned to meet the unique needs of each family. It is my mission to help my customers achieve financial clarity and a solid peace of mind by providing innovative insurance solutions for growing and protecting their assets.