Bio: Started StartingPoint Realty in 2004 with no prior real estate experience. Lived in Chicago for eight years and currently lives in Palatine with his wife Carrie and two children, Alix and Noah.
Education: Winona State, B.S. Marketing, 1996
DePaul University, MBA, 2007
Interests: Big movie fan, music (more on the bluesy side), movies (I'll talk your ear off), mountain biking, golfing
Why Did You Start Up StartingPoint Realty? I wanted to bring education, patience, and integrity to real estate. When I bought my first home in 2001, my real estate agent was good, but didn't really walk through all the steps I needed to know until I got to that point in the process. I didn't like that. Teach me what I need to know BEFORE we get to step A, step B, so on and so forth. Give me a framework and be responsive. I dove into serious research – are there any real estate companies that focus on first time buyers, first time sellers, or anyone that just needs an extra helping hand. Individual agents – yes. But I didn't come across real estate brokerages that focused on this segment of the market. A lot of talent goes to the luxury market in real estate, after all that's where the money is made. But I never wanted money to be my focus, rather than the client, the process, the enjoyment. And here we are – – I learned you can't just generate a reputation as a high service, integrity-driven, boutique real estate firm overnight, it takes years. Even though most will say we've reached that summit, we don't rest on our laurels, we push ourselves every day to be better agents, vendors, friends, and more importantly – human beings.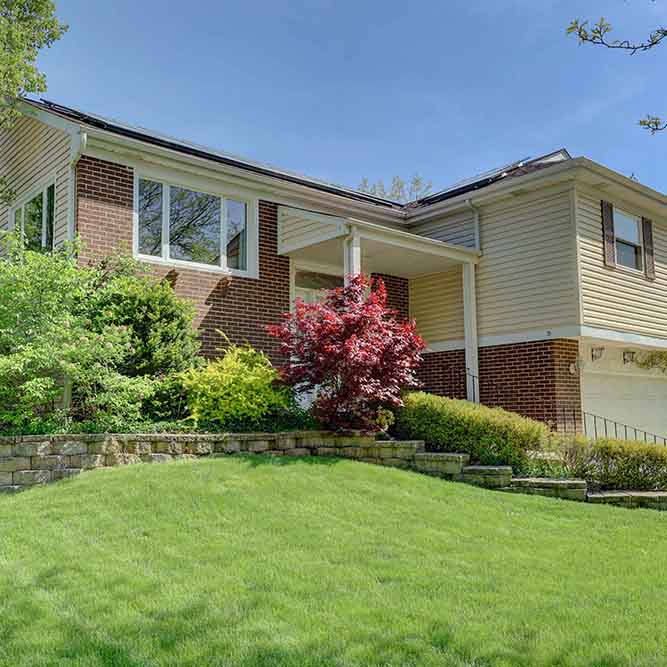 Ryan was by far the best realtor we've ever used. He guided us through the process of selling our home and worked with us through all the ups and downs of the sale. He was amazing!
Ryan and the entire team at StartingPoint are incredible! I have bought and sold houses numerous times and can honestly say my experience with Ryan was the best. His deep understanding of the Palatine neighborhoods and knowledge of the housing market enabled me to get top dollar for my house. I was initially a bit skeptical because another top broker in the area told me her recommended list price was $35k less than what Ryan suggested. I followed Ryan's advice and even ended up getting $5k over asking! Ryan helped me ensure my house was ready to show in very short order by utilizing his contacts for carpet and some drywall work. Nothing fazes Ryan! I asked him to work out a purchase and 6-week lease back deal and he was able to make that happen as well. I got everything I wanted and more with my house under contract less than 4 weeks from our first meeting! I don't typically write reviews, but I felt compelled to write one this time since my experience with Ryan was so overwhelmingly positive!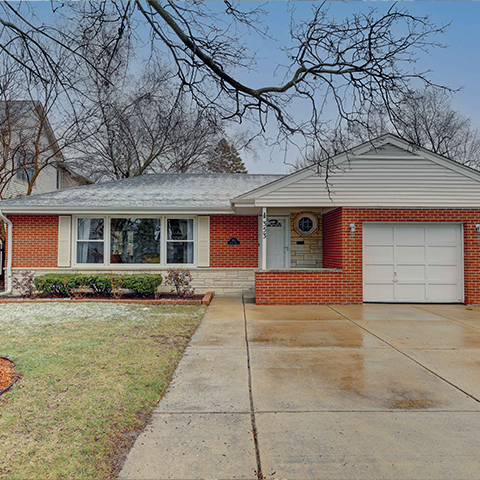 Ryan and his team were terrific during the entire home sale process. He was the perfect blend of providing professional advice and also not being pushy or over-opinionated. His advice was spot on every step of the way. Ryan was always responsive. We will definitely work with him again. Thanks!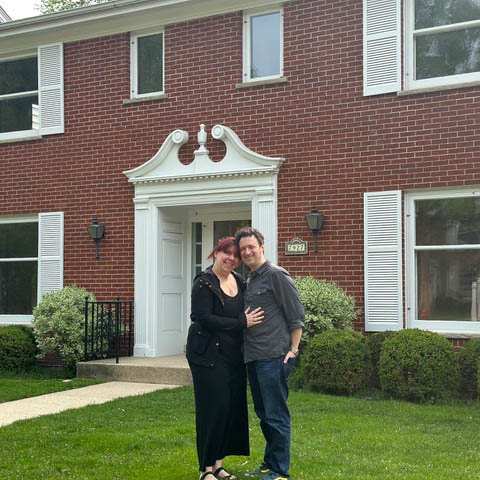 We worked with Ryan and his team when we purchased our first home and knew immediately they would be our first call when we decided to move. The process was smooth, he helped us finding exactly what we wanted, and made the whole experience seem less intimidating. We are so grateful!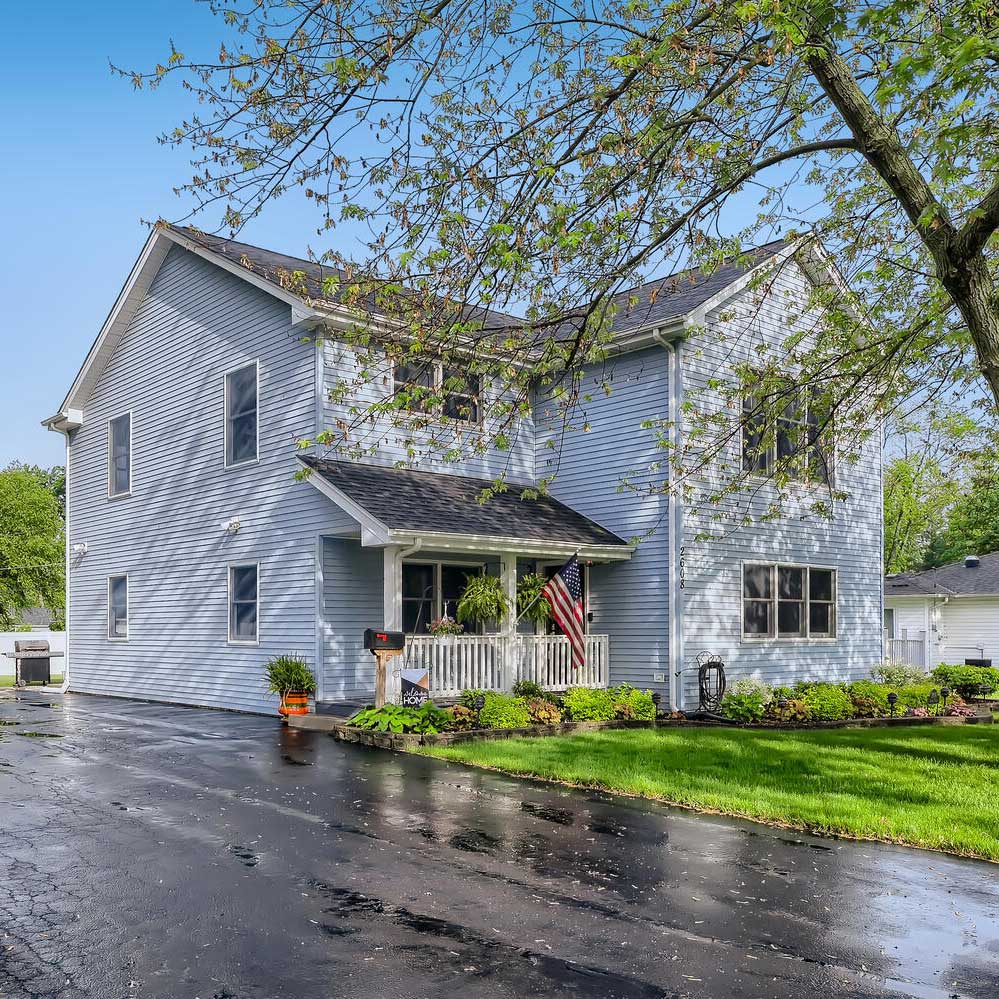 Ryan was our agent back in 2012, when we bought our first home and moved from the city to the suburbs.
We knew eventually we would like to move to a nearby neighborhood. We appreciate Ryan's patience over the last few years as we occasionally viewed homes on the market.
With the outrageous 2022 housing market we relied on Ryan's experience. It nothing like the market we experienced in 2012. Ryan's advice and knowledge helped us to win a contract on our dream home. Not only that, he and his team worked diligently to help get our home under contract in just three days, at above asking price. It truly was a team effort.
We are grateful to have worked with Ryan and the team members at Starting Point Realty.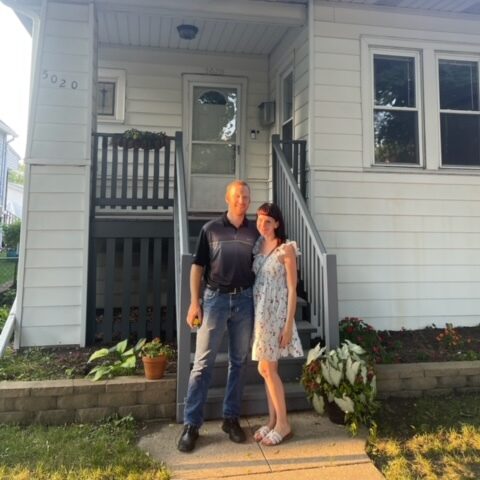 Ryan and his team were extremely ethical, hardworking, and it measured in their work with us as we navigated the home buying process. Purchasing a home in this market was very challenging, and Ryan and his team handled our offers-both declined and accepted-with noticeable care and commitment to us. It felt like we were working with well-informed friends to find and purchase our first home, and we certainly recommend StartingPoint Realty and their partners to any future buyers!
Ryan Gable and the entire Starting Point team is incredible! We bought our home with Ryan 13 yrs ago, so when we decided to sell, it was a 'no brainer' – must call Ryan! Ryan immediately jumped into action. He walked us through the entire selling process, set expectations and was 3 steps ahead of us the entire way. When challenges presented and anxiety crept in, Ryan quickly put us at ease. He is honest, calm and tells you exactly like it is. This is exactly what we needed. We trusted Ryan and he earned that by looking out for us throughout the entire process. Ryan helped us go under contract within a day, over asking and close with ease! His knowledge and expertise in the industry is second to none. Our advice whether buying or selling is to find a realtor you trust so it is easier to 'trust the process'. Ryan and the Starting Point team is that realtor, you definitely want them on your side! Thank you, Ryan we couldn't have done this without you! You are not only our realtor, you are a friend!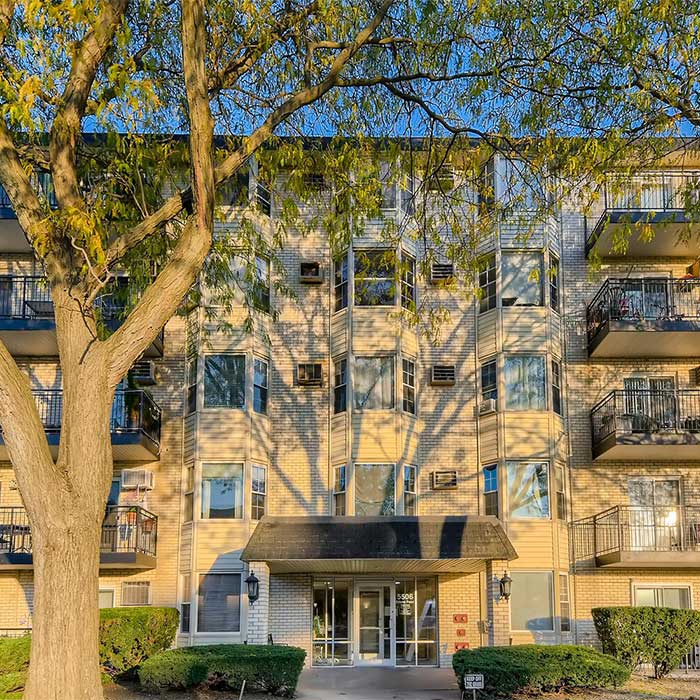 I highly recommend StartingPoint Realty for anyone wanting exceptional service, Ryan has proven to be an excellent Real Estate agent. Working with him on both the purchase of my house and the sale of an Estate Condo was made easy and seamless by the team at StartingPoint Realty. Their group really went above and beyond helping me sell an inherited condo. They did EVERYTHING from setting up movers and cleaners to dealing with the homeowners association. It made the selling process simple and relaxed. Additionally, communication was great and responses were quick. Again, I think anyone looking for an exceptional real estate agent and company should highly consider Ryan and Starting Point Realty.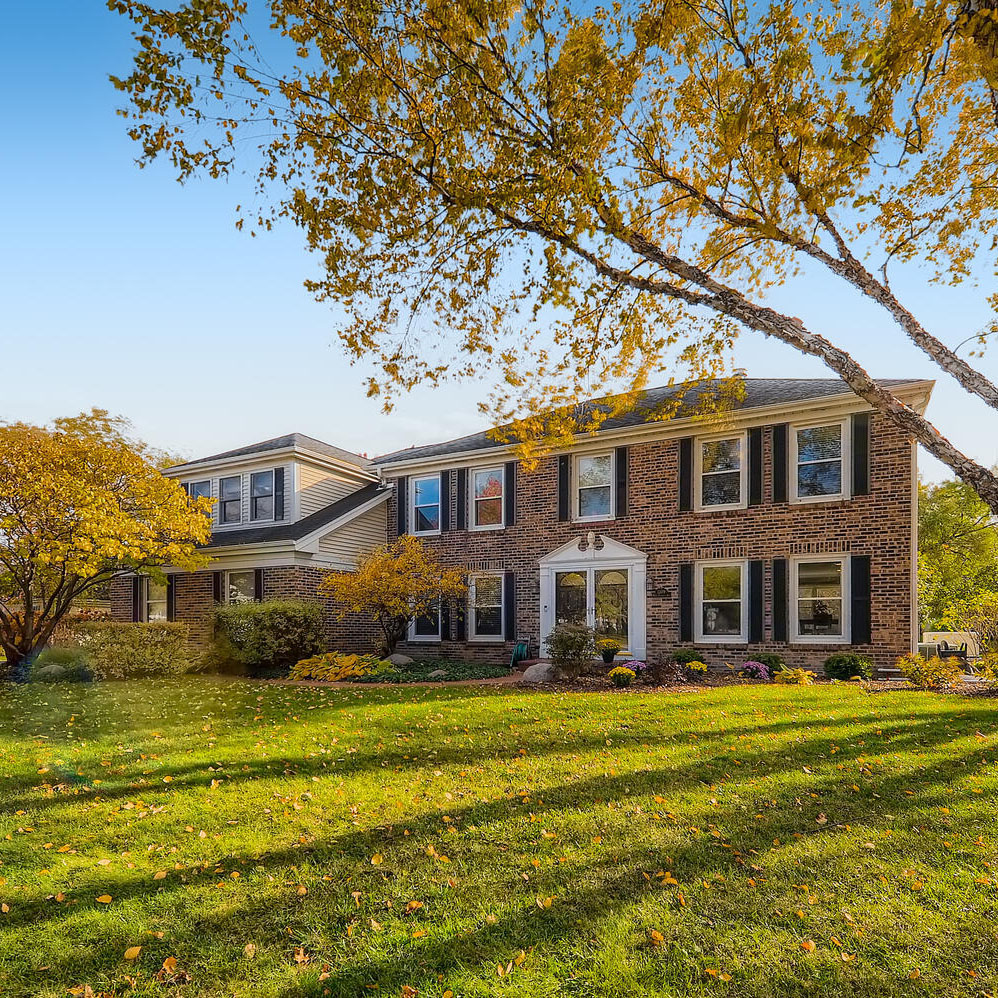 Ryan made the selling of our home a near painless process from providing guidance on what needed to be done prior to listing and offer his personal assistance if we needed help in getting the house ready to show. Also providing listing alternatives that met our personal situation and providing additional information on the HOA, the neighborhood and local schools that are considered by buyers as part of the evaluation in making a purchase decision.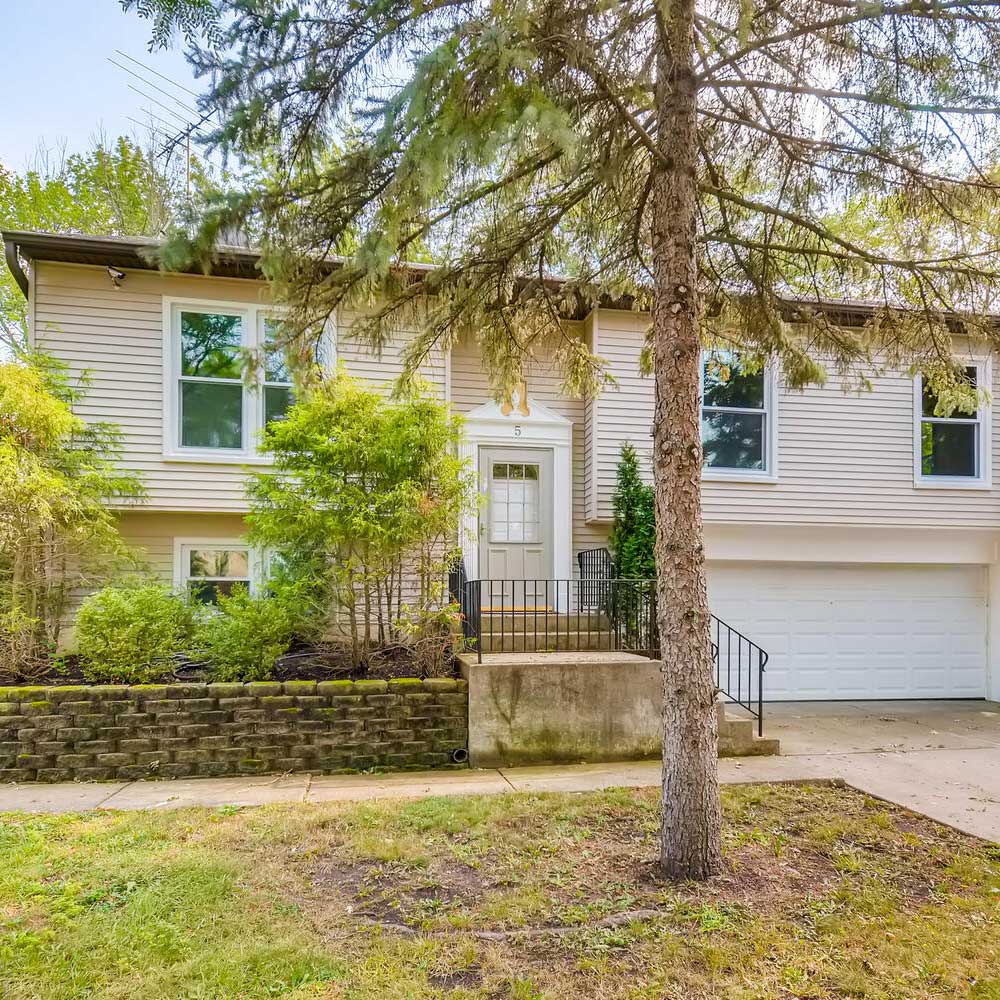 Ryan and Terry have been so helpful and crucial for helping us with our property sale! They have been very flexible and adaptable to our needs, especially given that we live out of the state we were selling in. Couldn't have asked for a better realtor team!!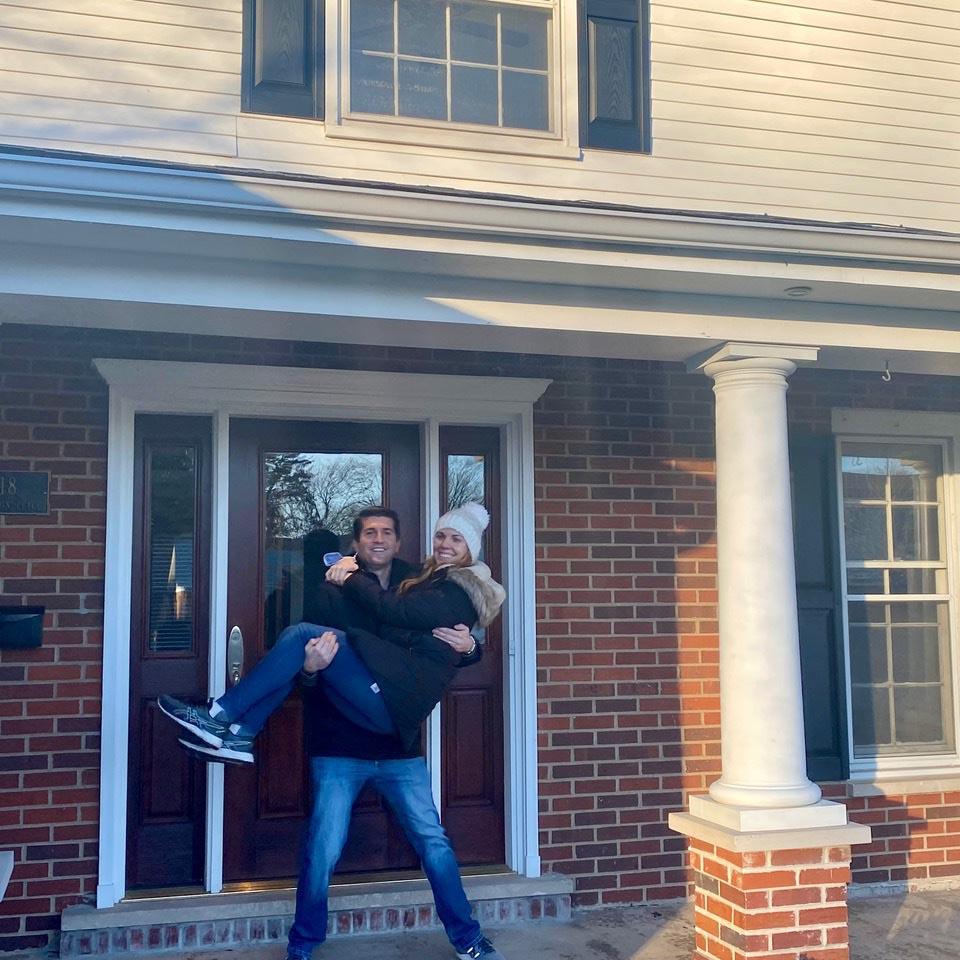 Ryan and the team at Starting Point Realty were really great from start to finish. They were knowledgeable and responsive and made the house-hunting process fun. We had a great experience and are excited about our new home!
Another 5 star review on Yelp!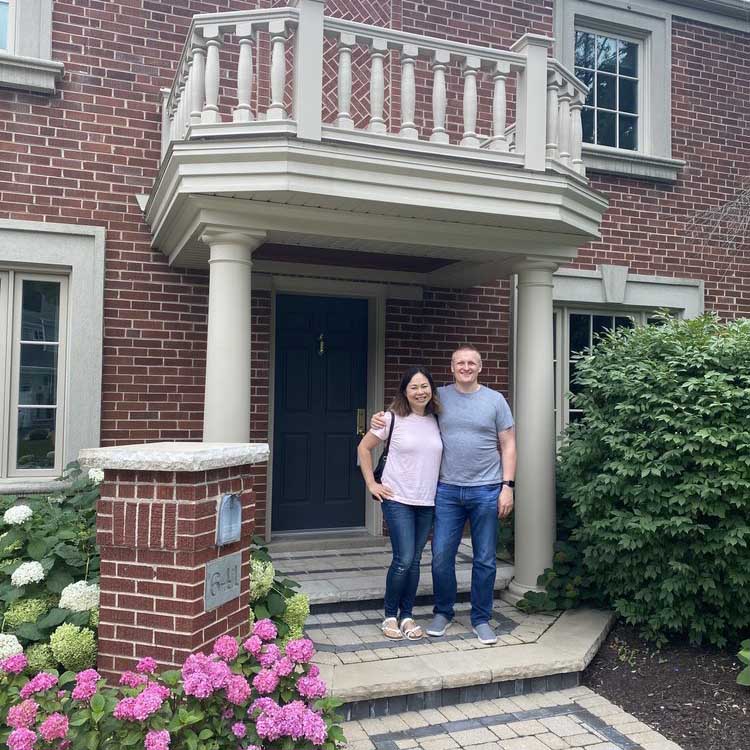 Can't say enough good things about Ryan and the team at Starting Point Realty. We just closed on our home in Arlington Heights after looking for about 4 months. Ryan helped us to get familiar with the northwest suburbs and more importantly he helped us zero-in on what was really important to us as a family. Without his guidance we would have overlooked this older home, but in the end the location and great neighborhood won us over. I really appreciated how flexible Ryan was given that we have young twins. He was very transparent and gave us candid feedback along the way. The home buying process is always tough, but we'd gladly work with him again.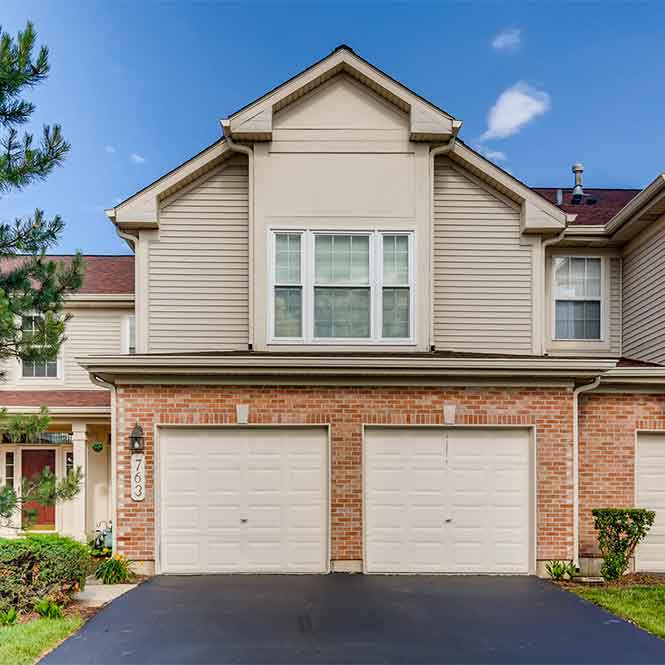 Ryan and his team showed due diligence on all aspects of our selling process right from assessing the house to putting it on the market and have smoothly taken us throughout the entire journey of our home sale. It has been a pleasant experience working with them and highly recommended to my friends and family.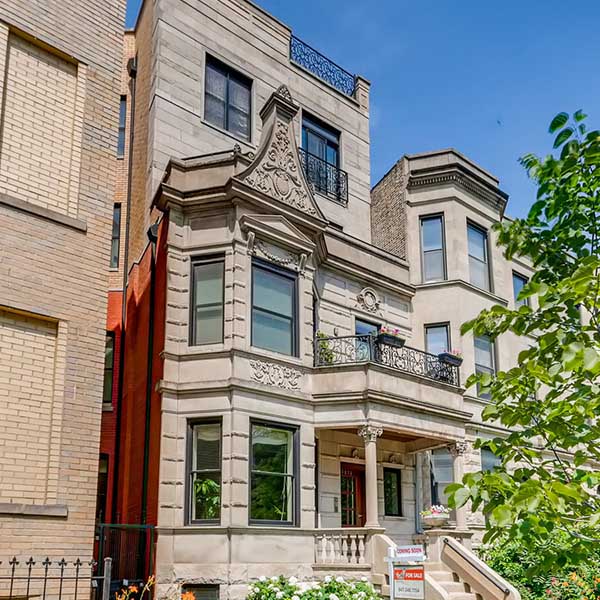 Ryan Gable has the patience needed to handle two very busy parents with crazy careers. He is readily available and willing to talk at length thru multiple scenarios. We wouldn't hesitate to recommend him to all family and friends. Terry and Nina were attentive and great too!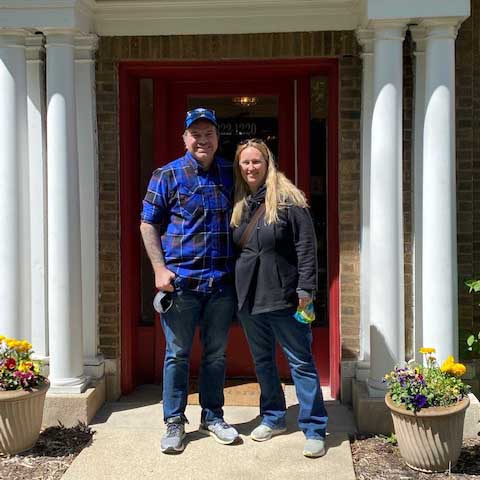 We came back to Ryan 10 years after buying my first home with the idea of selling and buying at the same time during a pandemic right after getting married and he jumped on board right away. He provided the exact same high-quality service that I experienced 10 years ago. Buying and selling was a whole new animal and Ryan was there for every twist and turn (or if he couldn't be he sent the wonderful Nina to help out). He even delivered furniture back to our old condo. We would absolutely work with Ryan again (although we hope not to move again for a very long time) and would not hesitate to recommend Ryan and Starting Point Realty to everyone!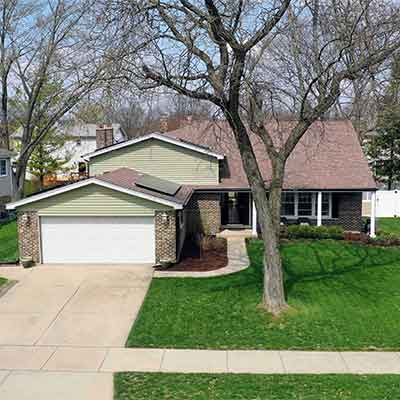 We love working with Ryan and are now going into our third transaction with him. We worked with Ryan when we bought our home and came back 9 years later to have him sell that same home, as well as a condo we owned before. Ryan knows what buyers are looking for. His communication is honest and understanding and he does a great job explaining what is going on, options, pros and cons to help throughout the process.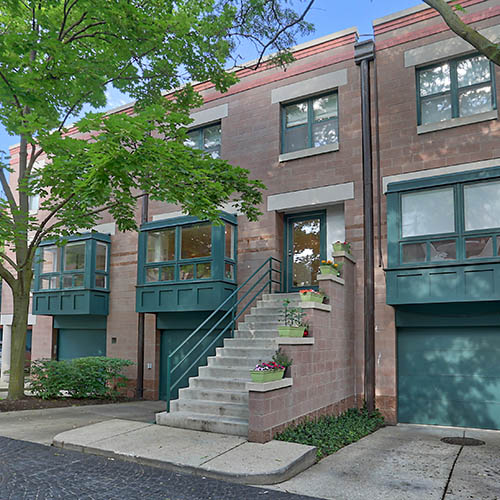 Ryan and the Starting Point Realty team delivered for us again – just like they have before. COVID and other challenges did not prevent them from being professional and thoughtful service. You will not feel like a number with this group: instead, you get personal attention from people you actually will enjoy spending time with.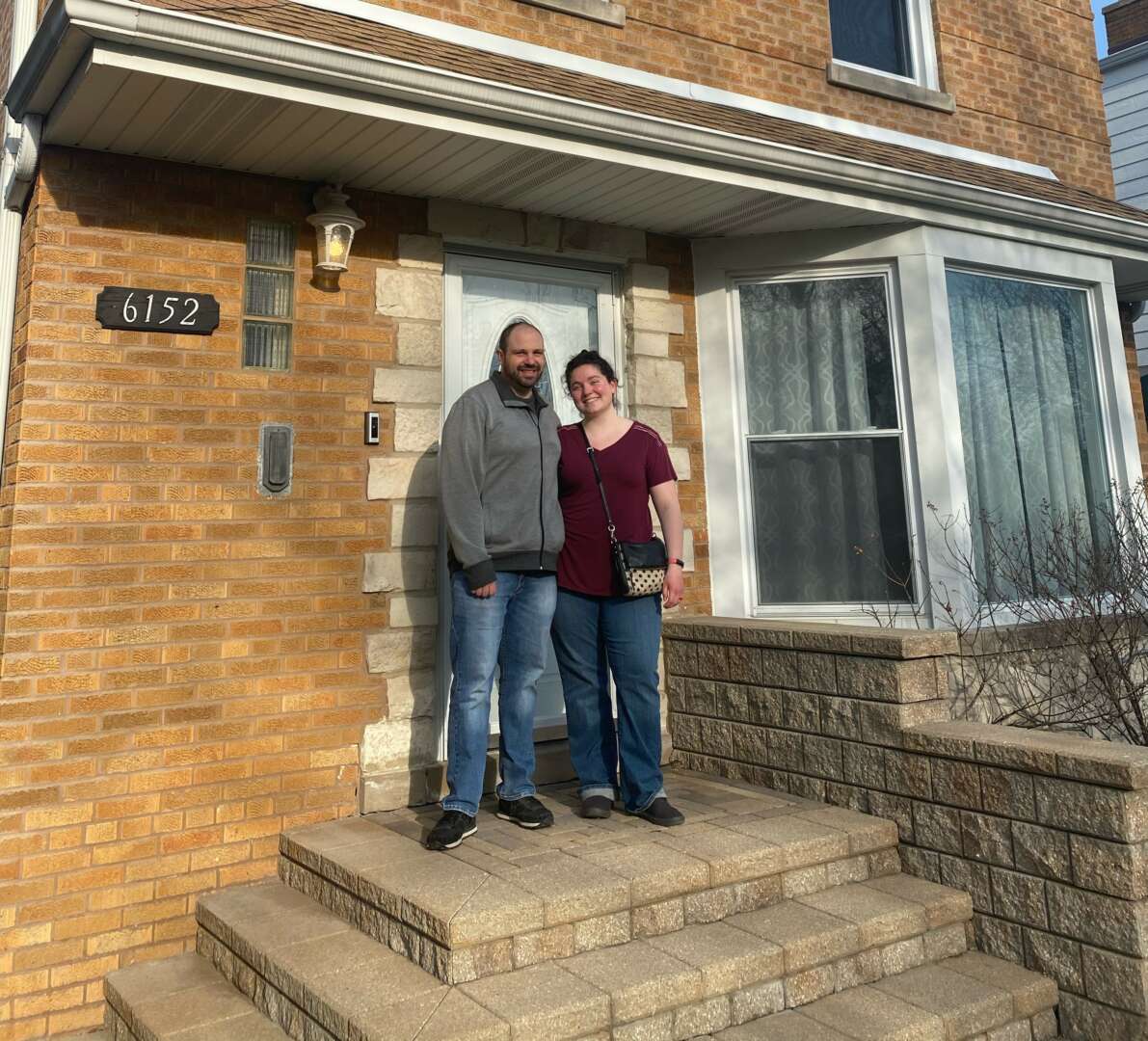 "Ryan and the whole team at StartingPoint Realty are fantastic. While the buying/selling/moving/packing process can be stressful and overwhelming, they did their best to take off any burden they could. The whole team communicated well and were on top of every little detail. They are also willing to advocate in your best interest when it comes to any issues that arise. Thank you for helping us sell our condo and buy a new home!"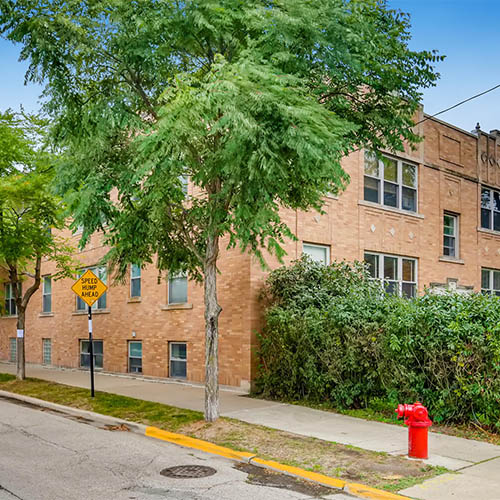 "My husband and I decided we want to make a life changing decision and leave Chicago to head out West. Ryan did magic and was able to have a couple of buyers within 15 days of posting our place for sale and closed within 2 months. And all in the middle of the Pandemic!! We are very grateful to have found Ryan and his company to help us get closer to our dream living. For that we are very thankful."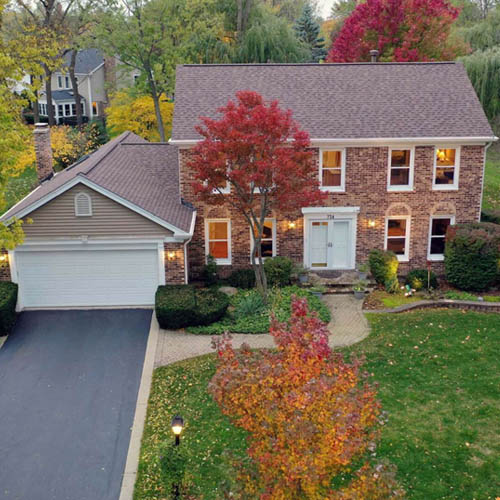 "From the first time we sat down with Ryan to review his services and the advantages of doing business with StartingPoint we felt like we were in good hands. He laid out a plan for success and kept us on schedule throughout. We sold our home in record time, totaling exceeding our expectations. We would not hesitate to recommend Ryan and his team at StartingPoint Realty!"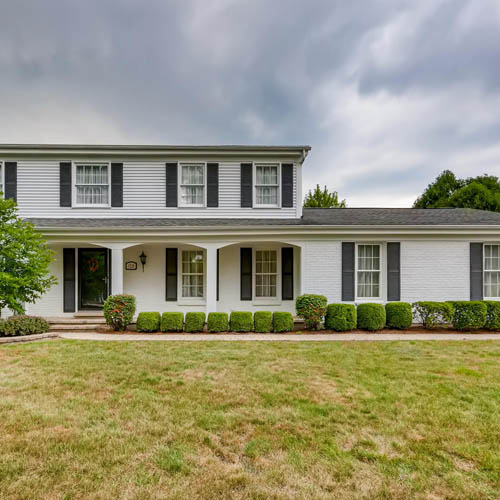 "Ryan Gable was outstanding to work with and personality wise, more than perfect for my mother. He was so kind, patient, professional and went way over and beyond to make the experience as easy as possible for her. We are truly grateful to have worked with Ryan and would recommend him and his firm to anyone looking to buy or sell their home."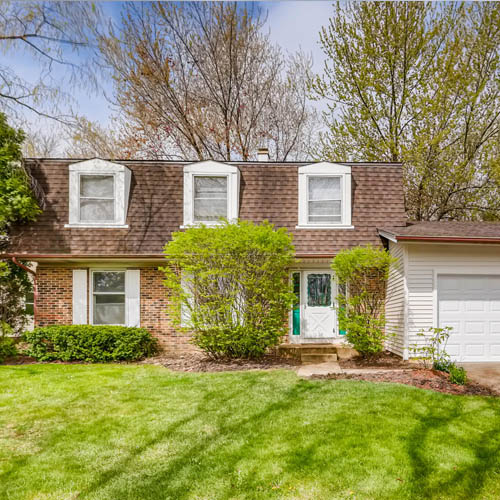 "As an out-of-state owner, I have come to realize how important it is to recruit a Realtor who is more hands-on through and willing to communicate/update me through the process. Ryan was not only willing to provide the local knowledge/contacts he has accumulated over the years but was willing to coordinate all the repairs that needed to be done prior to listing. My family tried to sell our house a few times before and it just sat on the market, which was a frustrating experience for everyone. But with Ryan and Starting Point Realty, the experience was much different and were able to get the home sold in a very reasonable amount of time. I would definitely recommend Ryan and his team to anyone selling their home from out of town."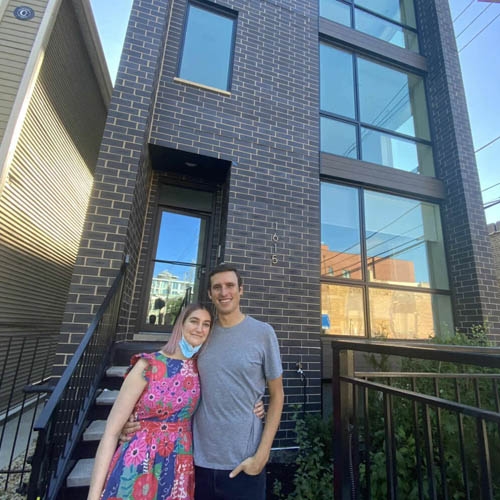 "As first time home buyers, my husband and I had little knowledge of the home buying process, but our agent Ryan was there for us every step of the way! It was such a relief that we never had to worry about anything falling through the cracks. We used his recommendations for the attorney, inspector, and mortgage broker, and they were all fantastic people to work with as well! We ended up finding our dream condo in Chicago and could not be happier. I will be recommending Starting Point to all my friends and family."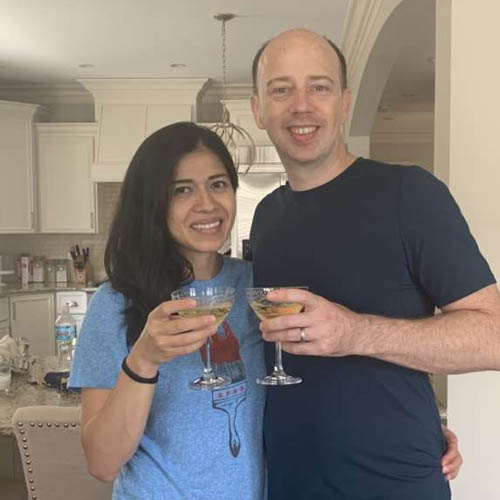 "Anyone can find luck once. We have worked with Ryan and the StartingPoint Realty team three times now and have been delighted every time. Selling our condo during a pandemic was unfortunate timing. Ryan and the team were relentless with keeping us informed, doing as many open houses as they could and making sure our home was well positioned to sell. Once we had a buyer, they went the extra mile to help us close in nine business days. Another job well done. Thank you!"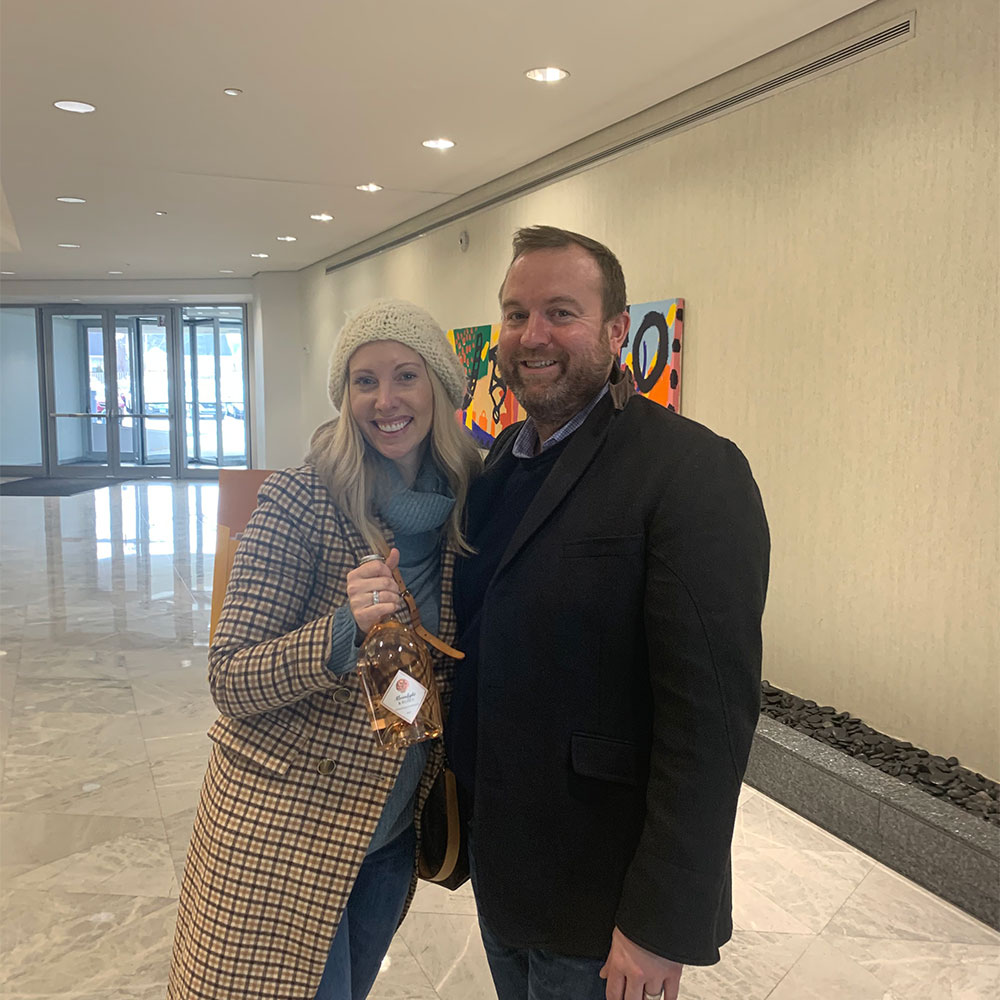 "We had a unique situation with our home search in that we needed to expedite the entire process. We had 6 weeks to find and close on a home (over the holidays no less), and though I initially felt like it might not be possible, and that we'd have to rent – Starting Point made it happen! Ryan took us out to see homes right away and negotiated a killer purchase price, and then he coordinated everything after: a great lender that made sure we were on track the entire time; an inspector that meticulously walked us through the tasks of what needs to be done now and down the road; an attorney who ensured that our needs and interests were being protected… I'm just so thankful that we chose Ryan and his team. They not only got the deal done, they executed it all flawlessly."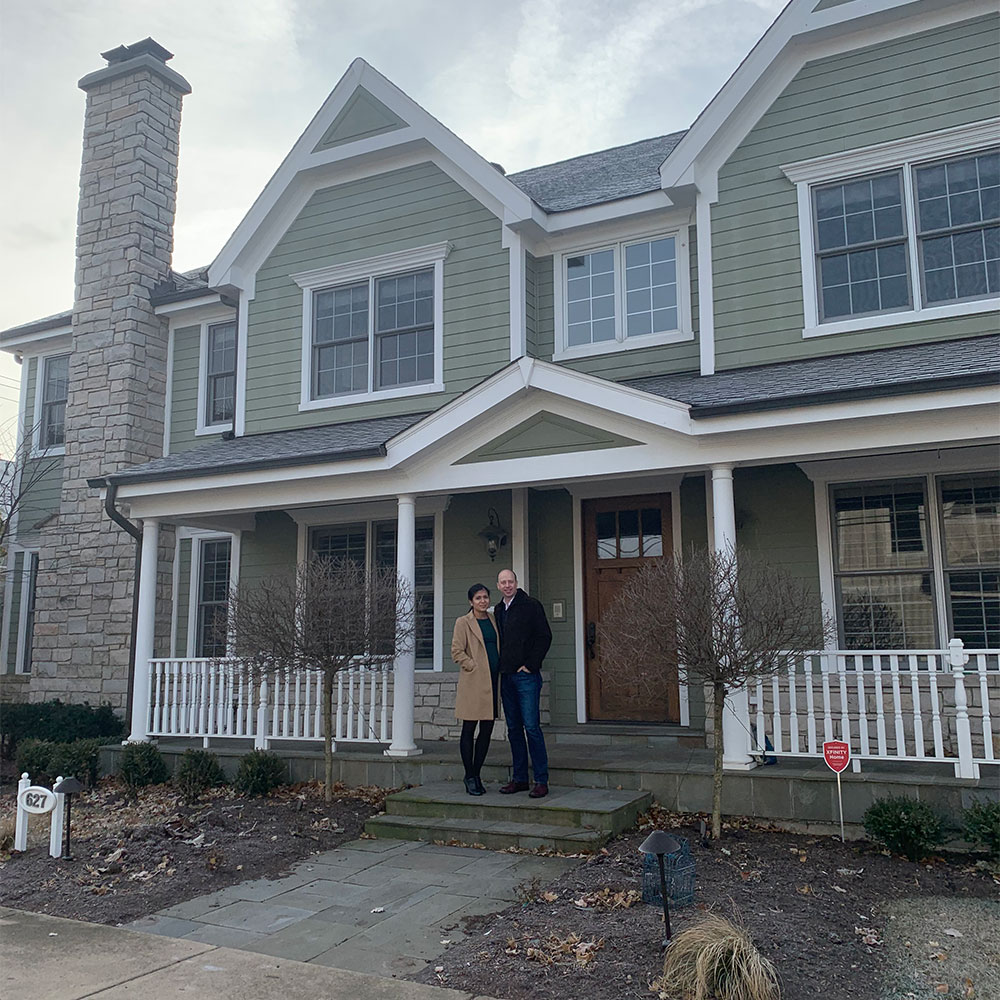 "Another amazing experience with Ryan and the StartingPoint Realty team! We were referred to Ryan when we bought our first home and can't imagine working with anyone else. In addition to Ryan's deep knowledge of the Chicagoland market, Ryan's no pressure and consultative approach is exactly what we need. He listens and guides us through the process like no other. Second only to the gratitude for the homes he helped us buy is the appreciation for the homes he steered us away from!"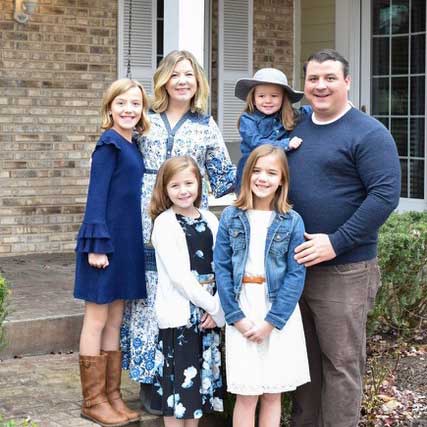 "Ryan represented us in the purchase of our new home and the sale of our former home. We had a fantastic experience in both transactions. Ryan is extremely knowledgeable regarding current market conditions and home values, which helped us secure a great price on the home we purchased and to set a good price for the home we sold. Ryan took the initiative in walking us through the process (including all potential scenarios, good or bad). He had a great strategy for marketing our home. I was impressed with his social media presence to get the word out about the availability of our home and the marketing materials used for open houses and showings. He was also receptive to our ideas and preferences. I felt well informed and prepared throughout the process. I would highly recommend Ryan to anyone seeking a seller's or buyer's agent."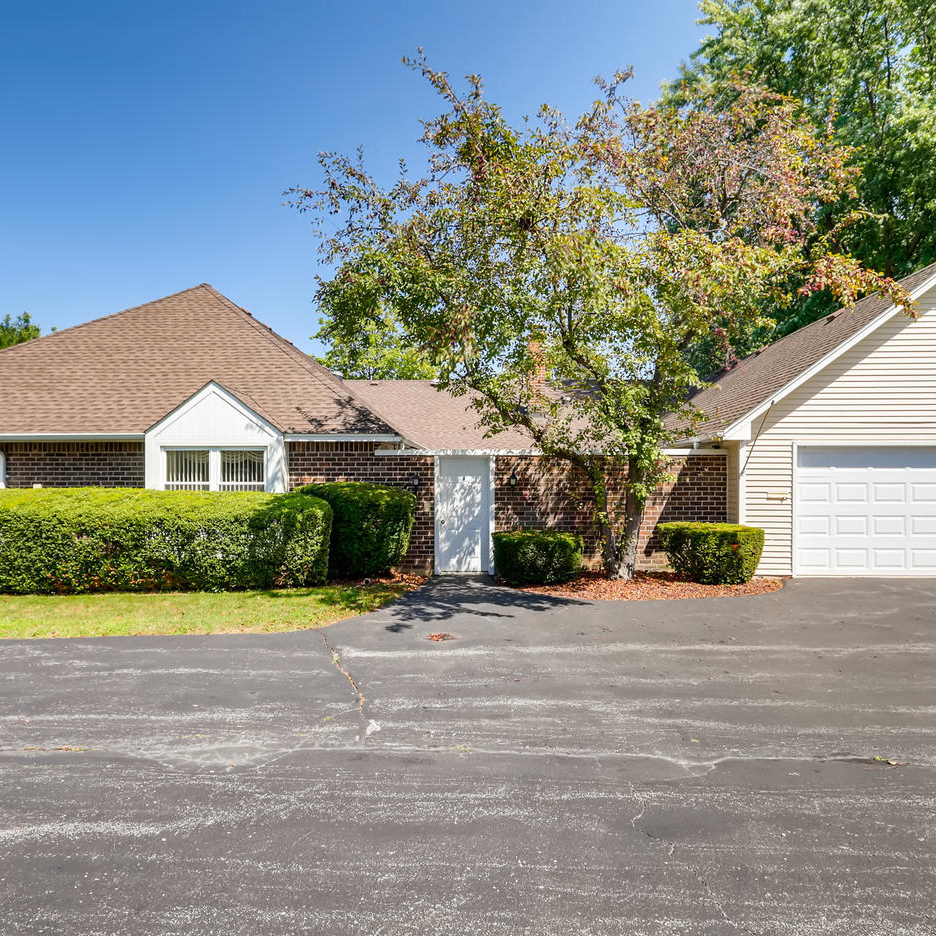 "Ryan was a pleasure to work with in helping me sell my father's house. He is extremely knowledgeable in all aspects of real estate, especially in setting the best selling price, in staging the home for sale, and in working through all the details of the closing process. Ryan was very accessible, and he helped me make the right decisions at each stage of the sales process. I've worked with many real estate agents over the years, buying and selling nine houses, but Ryan was the best of all of them. Professional, courteous, prompt, and always compassionate to my challenges as executor of my father's estate. I highly recommend Ryan and his team at StartingPoint Realty."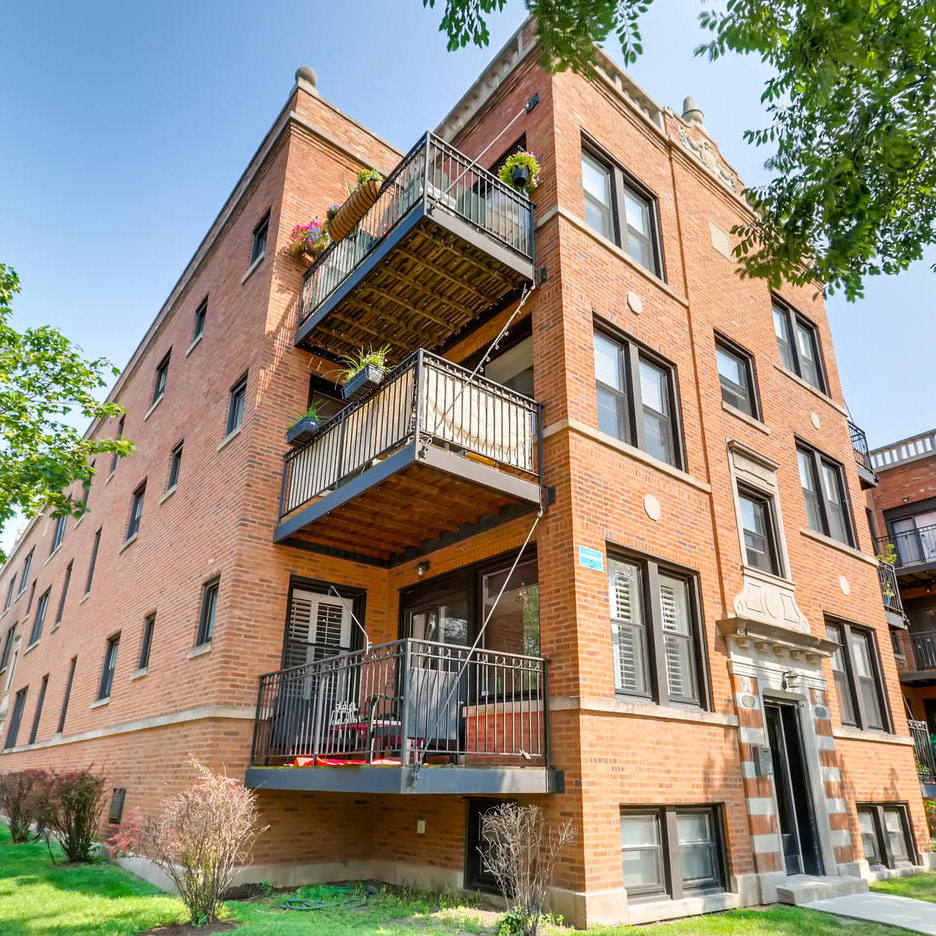 "I used StartingPoint Realty when I first bought my condo in the Graceland West neighborhood, so it was only fitting that I used Ryan Gable and his company again to sell it. The real estate process has lots of twists and turns and details, but with Ryan's guidance, my transaction was smooth from start to finish. I appreciated Ryan's expertise, and I would recommend this company to anyone."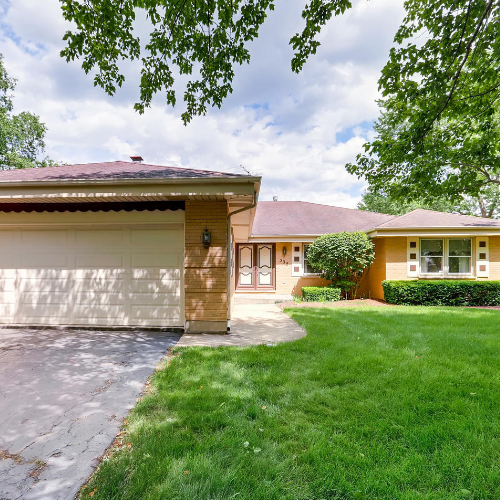 "Ryan Gable is an attentive, get-the-job done real estate agent. I believe him to be ethically impeccable, and the resources he had (people to go through the house and pack it up, attorneys, etc.) allowed me to stay in my out-of-state home throughout the entire sale process and closing, saving me money and significant stress. Even when on his vacation, Ryan always responded to texts/calls. Never once did I feel like he didn't remember my issues or confuse me with someone else – all was tailored to my specific situation. He's special and caring; I highly recommend him."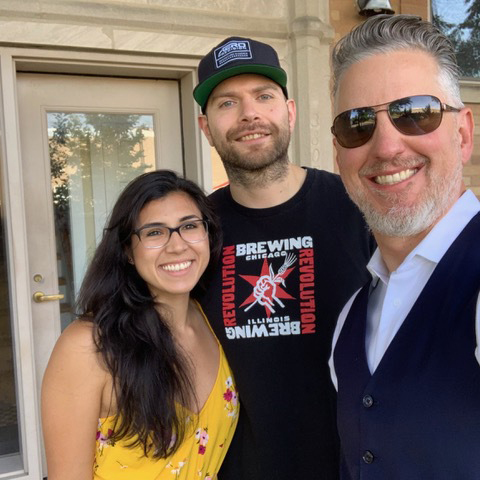 As a first time home buyer, you have plenty of options out there. You have tons of apps, websites, and real estate agents to choose from. As you excitedly start looking for that perfect home or a great real estate agent to work with, your excitement starts to feel like stress. Thoughts of doubt start to come through your head: 'Can we do this?' 'How can I do this?' 'This is too much.' 'We aren't ready for this… or are we?!?' Take a break from searching! And go to a Free First Time Home Buyer Seminar at StartingPoint Realty. That's what we did, and all of our stress and anxiety were gone. The seminar gave us valuable information that no website or app could ever give you. Once we became informed with StartingPoint Realty, we decided to go with Ryan. From beginning to end, Ryan made sure we felt informed and empowered to choose the right home for us. He always gave us the pros and cons of each property and constantly reminded us to stick with our 'must haves.' I am happy to report in less than 2 months, we found and moved into our new home. Thank you Ryan, his partners, and staff for an amazing experience in buying our first home!"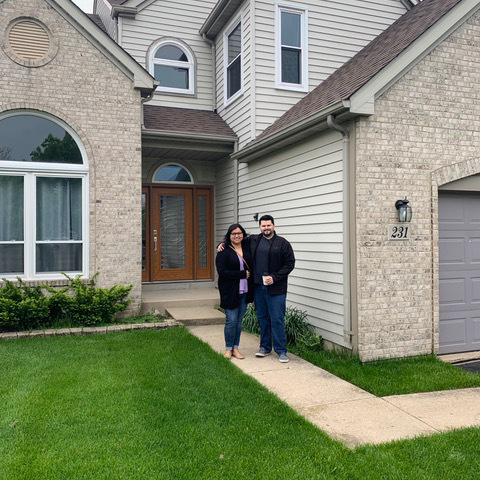 "This is the second time Ryan helped me purchase a home, this time with him helping my wife and I find our forever home. He was informative and helpful, and I would definitely recommend him to anybody in the market for a new home themselves."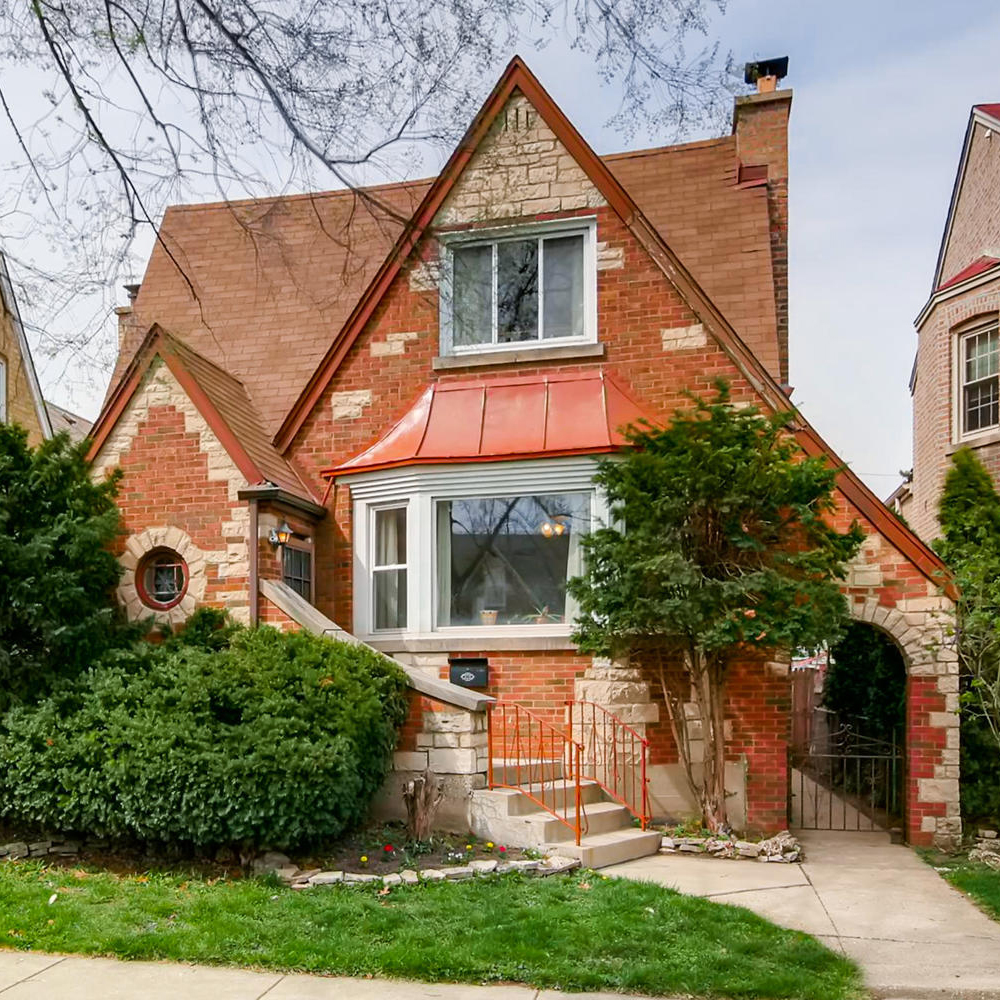 "Ryan was great to work with. He was honest, responsive, and extremely helpful in every step of the process. It always felt like he treated selling my home as a priority."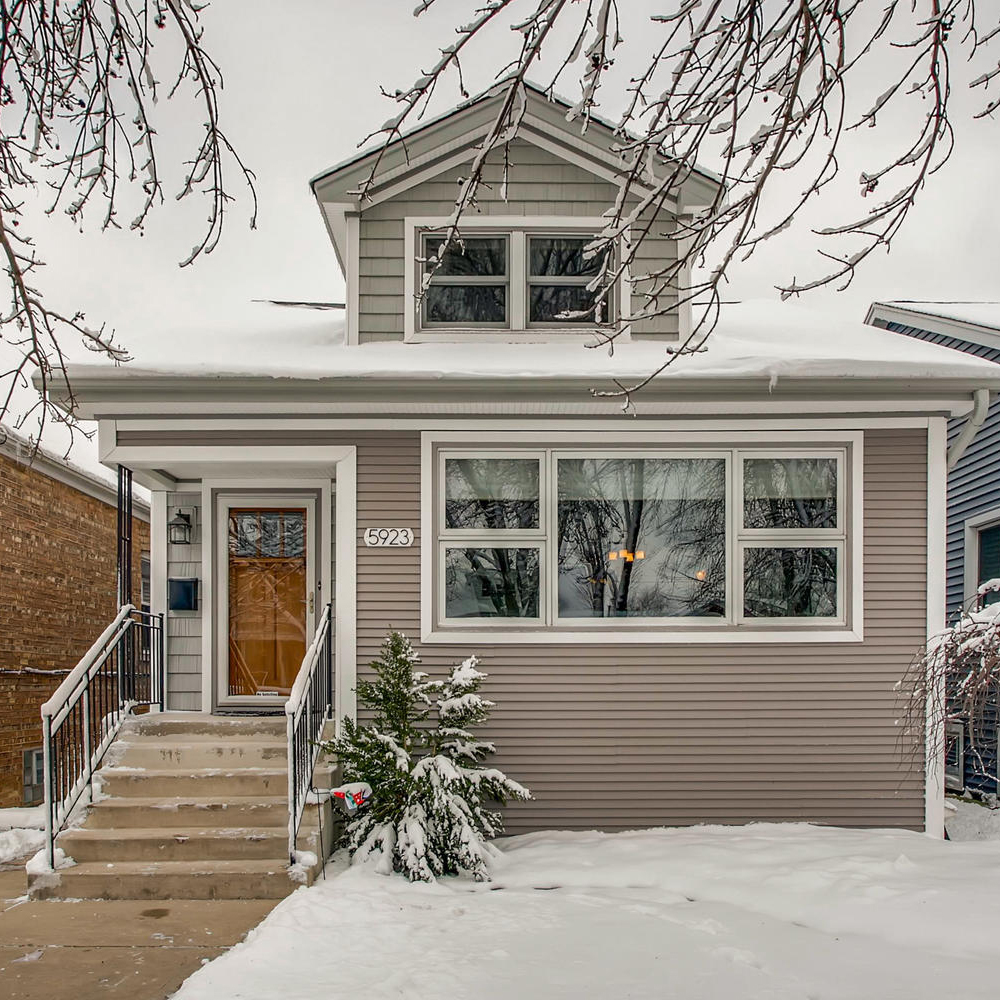 "This past December we found the perfect location in Arizona for our dream home. However, the purchase was contingent on selling our home of 33 years in Chicago. Having never sold a home we had no idea what the process was, or where to even start. Thankfully, we began the process by contacting Ryan who not only explained everything to us, but also guided us through every step. He explained how selling a home in Chicago, in December, may not be the most ideal time, but said he would do everything necessary to sell our home, so we could begin the next chapter of our lives. It immediately became obvious to us that Ryan was more interested in our happiness above anything else. He explained everything and was always available to answer any question we had. He helped us prepare our house for listing by recommending simple ways to make it appealing to buyers and then blew us away with the listing when we saw it. Between the professional photographs he arranged, the printed brochures, and use of all the social media sites, our house was presented perfectly. Thanks to Ryan's personal attention to every detail and his committed efforts to the very end, we have turned the page and the new chapter has begun."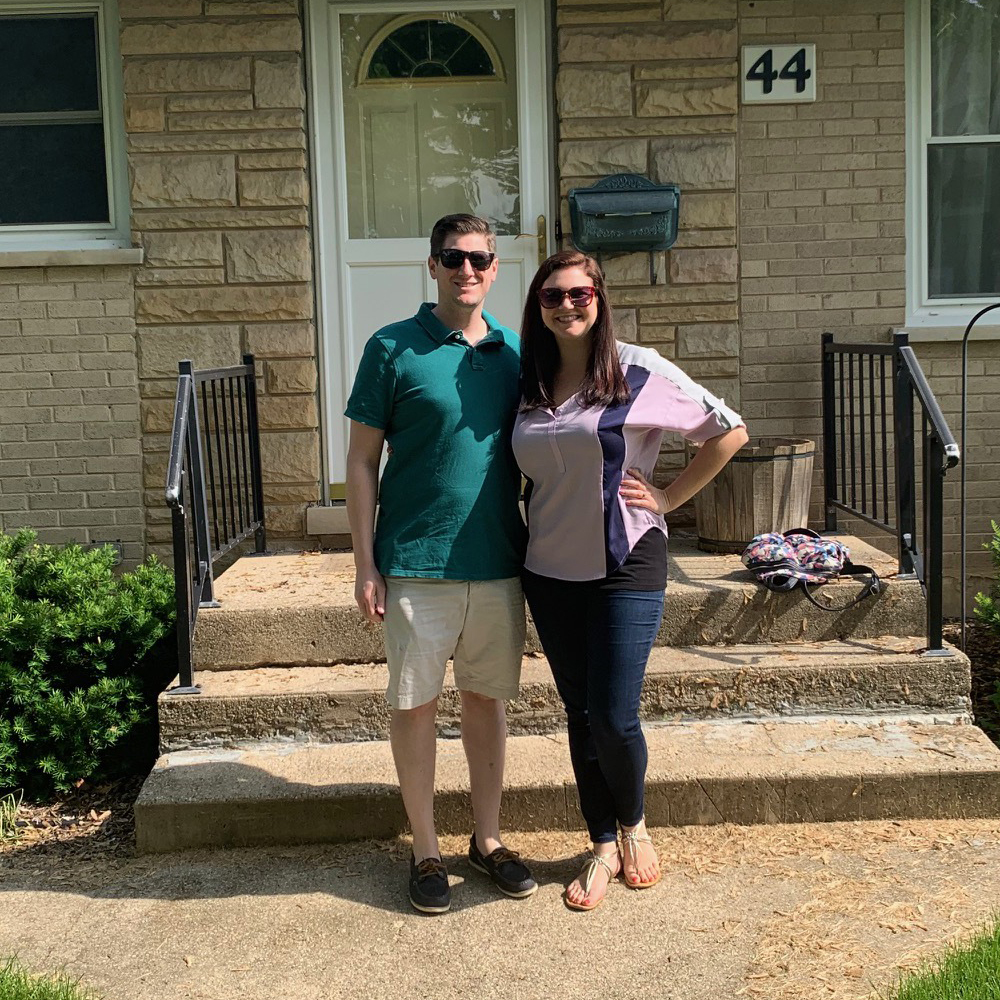 "Ryan and his team at StartingPoint Realty truly made the home buying process enjoyable and stress-free! Ryan was extremely thorough, kind, and helpful from start to finish! Buying a home for the first time was incredibly intimidating but Ryan put our minds at ease and had our best interest in mind the entire time. I could go on and on about how amazing Ryan has been but I won't! Stop looking any further and call StartingPoint NOW!"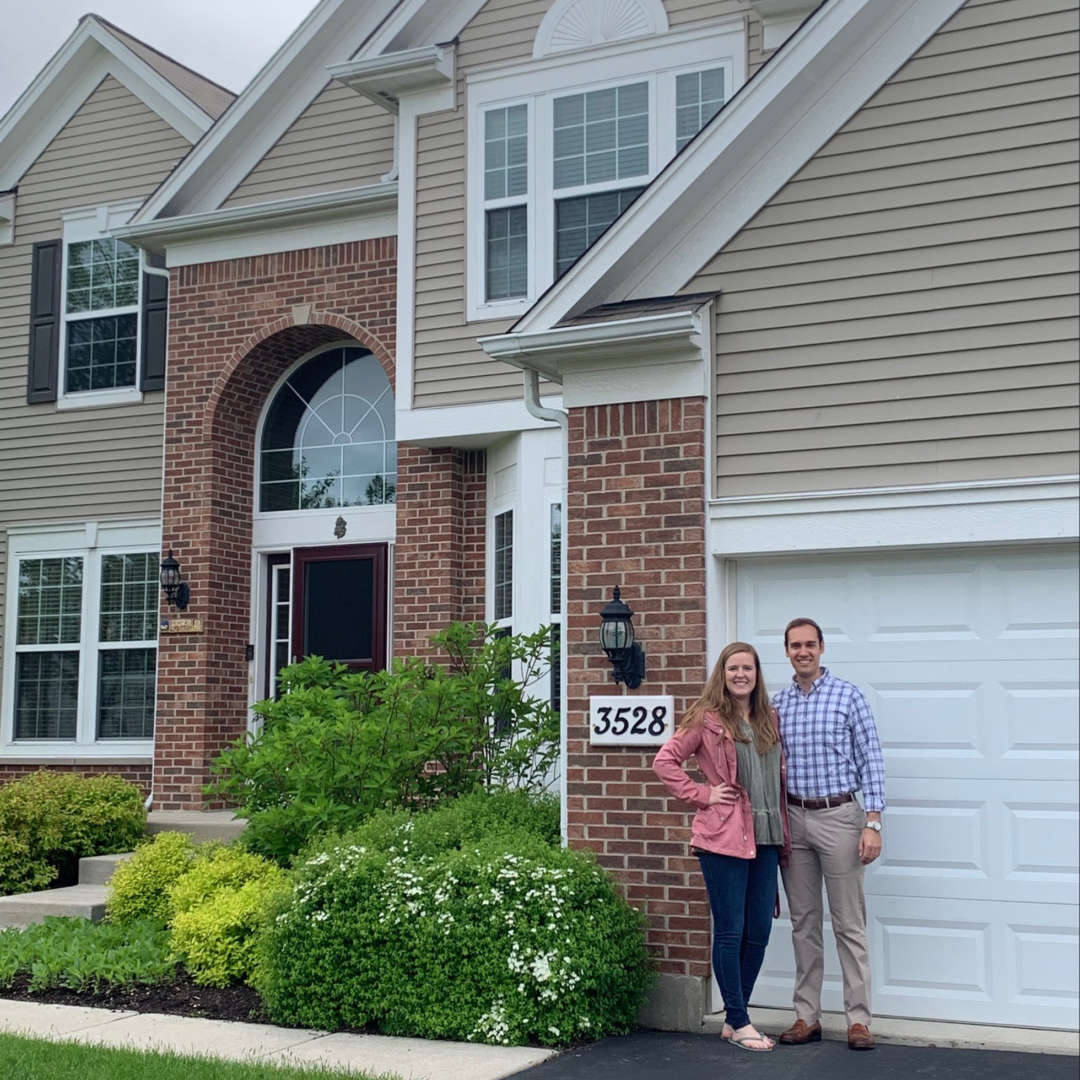 "StartingPoint Realty has now helped us find two amazing homes! Ryan helped us find our townhome in 2015 and we were happy to have him help us find our 'forever' home this year! What we love about Ryan and his team is they make the home buying experience educational. They are patient with our questions and validate our concerns. We would happily recommend StartingPoint Realty to anyone looking to buy a house!"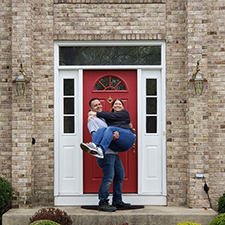 "You're never going to get a better person or have a better experience than with Ryan Gable and his associates at StartingPoint Realty. Even though he is dealing with multiple clients buying and selling all the time, you almost would not know with the personal attention he is able to give. Ryan was extremely helpful throughout the whole process and always made time to answer questions and get any information I requested in a timely manner. Even when things were extremely busy with our schedules, he always found time to check in at the critical points to make sure everything was okay and offer any assistance he could. Would recommend over anyone else!"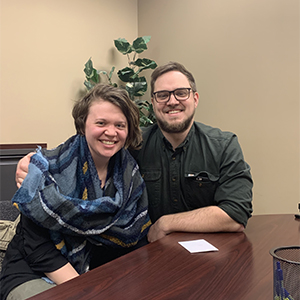 "We honestly could not imagine this experience if we had worked with someone else. My wife and I are extremely happy with StartingPoint Realty's services and our first home is truly where we want to be. Ryan was very personable and great at communicating the process of buying our first home. He was extremely knowledgeable and great at giving us the facts. At no point did we ever feel pressured to do something we didn't want to do. Ryan guided us step by step and was entirely transparent with the entire process. We've been told that buying a house is one of the most stressful experiences in life, and I can honestly say that was not our experience at all and I believe we owe that to Ryan and StartingPoint Realty."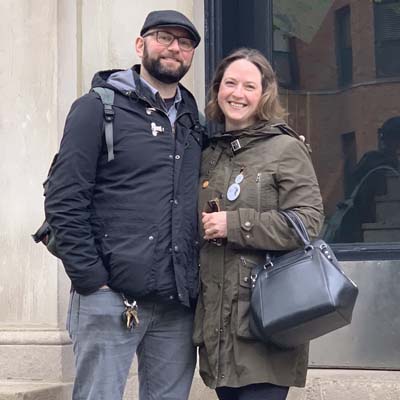 "Ryan is a great real estate agent. He was available when we needed him and communicated and answered any and all questions we had clearly. He took the time to have conference calls with us later in the evening to help explain the steps moving forward and anything that came up along the way. He was very professional and courteous, and I would most certainly recommend him to any friend or family member that is planning on purchasing a home."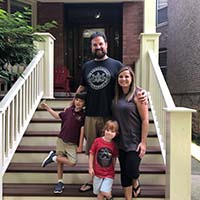 "We love the house we bought through Ryan 9 years ago. Over the years, we created a list of what we'd like in our next home. We looked ALL over the city, over the course of a VERY long time. Ryan helped us hone in on where we truly wanted to be and patiently helped us find our dream home. And have we mentioned how much fun we had along the way? So much fun! Which made the whole process super easy and enjoyable! We love Ryan and everyone at StartingPoint who helped us along the way!"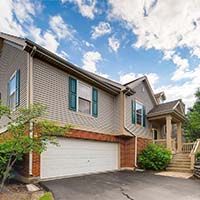 "Ryan was like a big brother to me showing, explaining, and telling me what I should be thinking about throughout the whole process from start to finish. He always thinks about the client first and what's best for the client, not what the agent will make out of it. He's a genuinely great agent to have with you and consult at any time, literally at midnight talking about my house. Will definitely recommend him for anyone looking to buy or/and sell."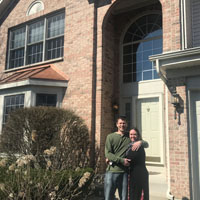 "Ryan and the StartingPoint Realty team were exceptional! Ryan was accessible, candid, incredibly knowledgeable, honest, and committed to my family. With StartingPoint, we were able to purchase our dream home. Thank you so much, Ryan! We appreciate all your time, experience, candor, and commitment."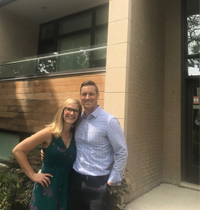 "We could not have asked for a better real estate agent to take us through the process of buying our first home in the city. It is an intense process but we always felt comfortable given that Ryan was there for questions and consultation regarding everything that came up. He was always supportive and never pushy, he truly wanted us to find the home that was best for us. He is knowledgeable and professional and we give him the highest recommendation!"
"Ryan was wonderful to work with. He made the experience fun, was incredibly prompt and organized, and ensured all our questions were answered."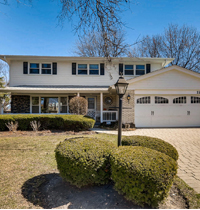 "When my mother needed to sell her home, I needed a lot of help. Ryan coached us from the very beginning on how to prepare the home for sale, helping us through all of the decisions and details and finding us expert help in emptying, cleaning, and repairing things that he knew would matter to prospective buyers. A hard task of selling a home turned into an easy one, and it was only possible due to Ryan and his team. Once the house was listed, it sold quickly. I would highly recommend Ryan to anyone."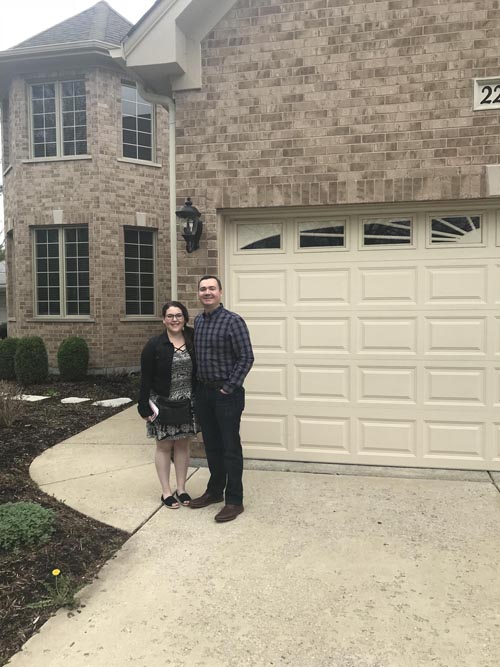 "Ryan was extremely patient and knowledgeable. We never felt rushed, and he made the time to explain every part of the home buying process to us. He also had great recommendations on inspectors and other contractors. Plus he was a great negotiator! We'd definitely use him again!" 
"This is our 4th time working with StartingPoint and we are just as satisfied as our first time. We recently worked with Ryan to sell our Oak Park condo (which we worked with Ryan to buy in 2008). He helped us navigate a multiple offer situation and we ended up with a higher offer than we expected. Ryan answered any and all questions that we had and provided expert guidance through the sale. We don't plan on selling our current house (also purchased with StartingPoint) anytime soon, but we hope to refer friends and family here as they are wonderful at what they do." 
"Ryan and StartingPoint Realty have helped us for the last ten years! We bought our first condo in Chicago in 2008 and Ryan was great at letting us know what to look for in the different condos we were looking at. Over the last ten years, Ryan has always been available to answer any real estate questions that we have. Over the last month, he also helped us to sell our condo in Chicago. He was flexible and went above and beyond, even installing a new light for us when we were out of town during the showings. We highly recommend Ryan for all of your real estate needs!"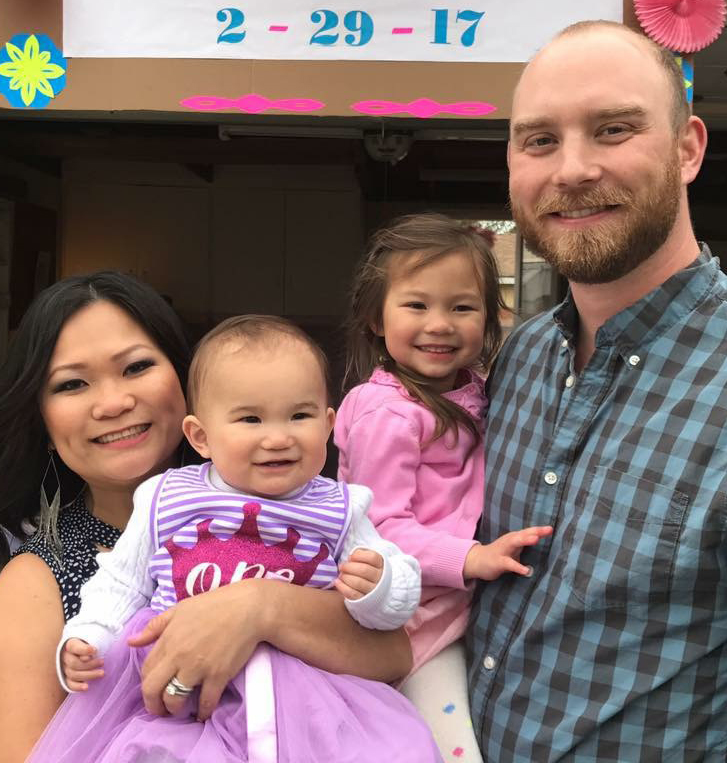 "My wife and I were truly privileged to have Ryan help us buy and then sell our first home. We had worked with other realtors that left an extremely sour taste in our mouths about the industry due to the unresponsiveness and efforts given to help us find our dream home. Needless to say Ryan's services blew our expectations out of the water.
When it came to sell our home, Ryan's knowledge of the market and demand allowed us to set a target selling price which we received within 9 days of listing. Ryan really went to bat for us on the negotiating and took the stress out of selling the home. The quality of the listing ad was above and beyond any homes I have seen. When our house was on the market, we were cross country so that means Ryan had to do all the small things that would typically fall under the owner (move half a garage full of personal items to gain access). There are not realtors out there that would go to that level of service for a client.
Ryan has really put together a top-notch team that gives the client all the tools and resources needed to make the home buying/selling process almost effortless."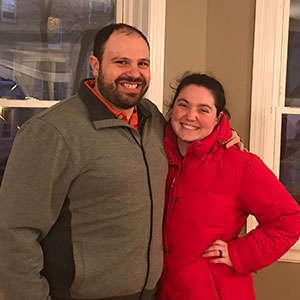 "Ryan and StartingPoint were the perfect real estate agent and company for us. From attending a first time home buyer seminar, to actually buying a house, everything was explained to us in a manner we could understand. There wasn't a pressured sales approach on any level. We appreciated Ryan's honesty, knowledge, and easy-going nature."
"Being an out of town seller is never easy. Ryan handled everything wonderfully and sold the property quickly. Highly recommend Ryan and his staff!"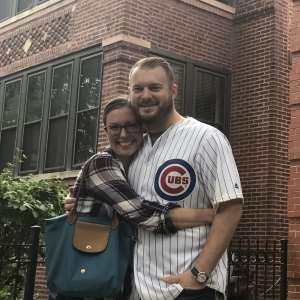 "My wife and I were new to the entire home buying process. Because of this, we needed a lot of hand-holding and help along the way. Ryan was an absolute pleasure to work with. His laid-back demeanor helped calm our fears and his knowledge helped answer every question we had. We landed our dream condo in Chicago and couldn't have done it without Ryan and his tireless attitude toward making sure we got everything we needed. Ryan's the best, enough said."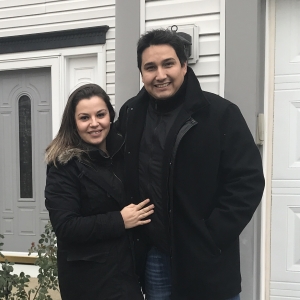 "Ryan and his team made a stressful experience as smooth as we could ever ask for. He always made time for us and he is not the type of realtor that will try to sell you a house — he was more interested in helping us find the perfect home. During the whole process, he always called to check on us to make sure all of our needs were met. Ryan is the best."
"Another wonderful experience with StartingPoint Reality! Ryan helped us buy our first home in 2012 and was our first choice to sell and then buy this time. His knowledge of the industry, vast community of connections and his ability to act as a trusted advisor throughout our journey make him our ONLY choice when selling or buying homes."
"We purchased our first home using StartingPoint realty. We began our house search knowing very little about the process but Ryan helped us every step of the way! With his extensive knowledge of the industry, he guided us to successfully finding our dream home. Ryan treated us as though we were friends, not customers. He was honest in his approach and took our needs to heart. Ryan's service was a breath of fresh air compared to other realtors we worked with in the past. If you want a stress-fee, enjoyable house hunting experience, start with Starting Point!"
"We worked with Ryan for a very long time, and with each bump, delay, or success he was right there to smooth the way or find the bright spot. We closed on our house about 5 weeks ago, and we were just laughing that we miss him – he was that good and that real.
Ryan works like the first time buyer is a calling and not a job. Why this means so much to his clients translates to his tireless dedication and vast knowledge of the market and current conditions driving it. I am continually impressed with Ryan's ability to acquire the most up-to-the-minute information and then share it selflessly. I really want to emphasize the selfless part; he truly makes you feel like you're his only client. We would have been lost without him.
Ryan has the ability to apply his real estate knowledge strategically so you get the best deal and go in armed with the right tools. He's savvy and nary has a trend or new regulation escaped him. I always felt comfortable with him, and more importantly, so did my husband. As an aside, Ryan also hooked us up with our home inspector who we were blown away by and plan to use again when we start doing green renovations.
I can give you a snap shot into our experience that I think personifies just how fantastic Ryan is and how tirelessly hard he will work for you. The house we're in now was the third one we put an offer on. Yes, three! The first house was older and had some issues. We had a few extra inspections conducted to help us decide what we were able to handle both financially as well as physically. Ryan supported us fully and when we walked away, he stuck right by us – asking questions the whole way to make sure that we got it right next time and that he understood what we wanted and why the deal didn't work. I think the aftermath of that deal (which was gut wrenching) and his questions personify how Ryan manages to sift through information and use it to everyone's advantage.
House #2 was a short sale. Ryan was up front from the beginning about the challenges of going after a short sale. It fell through pretty quickly for reasons not related to Ryan or us, but working with the other Realtor made it very clear very soon how much more informed and up-to-speed Ryan was about the current market than the other Realtor.
House #3, AKA home sweet home – piece of cake. My sister was having a baby when the house landed on the market and we knew it wouldn't last long at that price in that hood…Ryan visited the house while we were out of town and did the scouting for us (who does that?). When we returned two days later, we saw it and made the offer. Never once did Ryan pressure us – despite knowing what a deal it was and how dangerous leaving it dangling in the MLS could be. He was no pressure and no b.s. and always went above and beyond.
We met Ryan long before we actually got the house and even before the financial crisis dominated the news. My husband had a few credit woes that left me bitterly disappointed by the start-stop process; Ryan was key in me not killing or at least divorcing him. I say this in jest but I think Ryan is really a psychotherapist who doubles as a Realtor – kind of like a super hero. He calmed me down, told me it wasn't the end of the world, convinced me it wasn't as bad as it felt, and assured me that he still wanted to work with us – either then or a year or two years in the future. He also counseled patience, which paid off. We could have gone condo-based on my scores alone, but his advice for patience allowed us to get what we really wanted: a house, with a yard, a garage, in a really nice neighborhood that we could afford. For Steve (my husband), he was genuinely kind, totally ran interference with me for him, and let him know exactly what he needed to do to get it together. For those rocky two days, Ryan should have been charging us by the hour, instead he was calm, thoughtful, and the most un-judgmental person I have ever met.
One last point is the "that we could afford" part. Ryan was careful and realistic with us (as I imagine he is with all of his clients). He never suggested we buy more than we could afford and worked with us so we are never a statistic. It's yet another area illustrating Ryan's excellence."
"People tend to have some very negative associations with real estate agents for their often aggressive techniques. Ryan Gable breaks this mold, both by being an excellent and selfless agent as well as an exceptionally decent human being. As first-time homebuyers, our search for a home could have been overwhelming and intimidating. It was anything but that once we began working with Ryan. We literally knew nothing about the process of buying a home, and from our first lunch meeting to the closing on our house, Ryan patiently and professionally walked us through every step of the process. His knowledge was comprehensive and useful, but what impressed us the most was his willingness to go to bat for us and be our advocate when issues arose with the seller of our home. We truly felt that we had someone in our corner, not eager to make a sale but to see us come out of our home buying experience with the best possible result. Ryan did not stop working with us once the keys were in our hands; he kept checking in with us to ensure that there were no surprises after we moved in. Because of our tremendous experience, we have already recommended Ryan to several friends, and will continue to do so whenever the opportunity presents itself. We stumbled upon Ryan and Starting Point Realty by chance, and looking back we feel so lucky that we did. Thank you, Ryan, for helping to make us proud first-time homeowners."
"StartingPoint Realty is the paramount of all other realty companies! Ryan is sent from the heavens above! If there was anything I needed or didn't understand Ryan took care of it at the drop of a hat. You don't find too many people who actually care about you and your well being. Ryan is one of those people; he listens to your wants and needs and works everything out like an equation. He lets you know everything that's going on from beginning to end. I had a long drawn out process dealing with the property I wanted, but Ryan made it clear to me in the beginning that this could be a bumpy road. I truly appreciate his honesty and compliance he provided, as well as his TEAM of experts! I am recommending StartingPoint Realty to all homebuyers! I have the utmost respect for Ryan and StartingPoint Realty!"
"From start to finish, Ryan made purchasing my first place a great experience. In working with him, I knew that I had someone in my corner that was looking out for me and making sure I understood every step of the process. I had confidence that no detail was going to be overlooked and all my questions would be answered. The homebuying process is intimidating, but Ryan's knowledge, professionalism and no pressure style put me at ease and made it a very positive experience. I will definitely recommend Ryan and Starting Point Realty to all of my friends and family."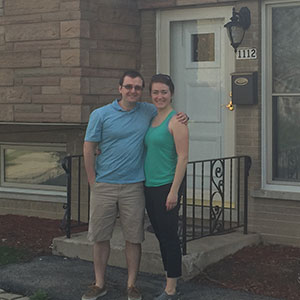 "We contacted Ryan when a friend recommended him to us. We had had a bad experience with a previous transaction that ended up falling through and caused us to lose our earnest money, so we were naturally wary of the process and of agents and attorneys. It became instantly apparent to us upon talking to Ryan that we were going to have a much different–and better–experience than the last. Ryan was there for us when we needed him and was honest with us as we toured homes. Instead of pushing us to make offers, he raised very good points about the less desirable aspects of each house, and when we finally did find a home, he was careful to make us aware of its faults so we had no illusions. Once we decided to make an offer and move forward, he was the best advocate and advisor we could have asked for. We knew we had a friend and ally on our side throughout the whole process–not someone who was just trying to make a commission off of the sale. Ryan was a breath of fresh air, and we will be recommending him to all of our friends!"

"Ryan was amazing to work with. He was there for us through every step of the home-buying process, from early conversations about what we were looking for to the closing and beyond. He answered all our questions, kept us on track, attended to all our needs and soothed any and all concerns or anxieties. He made everything as stress-free as possible and truly went above and beyond the call of duty. Throughout the process, we found him very knowledgeable and helpful. Overall, it's obvious that Ryan is truly passionate about his work and endlessly dedicated to his clients and thus we highly recommend StartingPoint Realty to any first time homebuyer or any homebuyer that wants to get the VIP treatment from their Realtor."